Unusual Fun Run Event Unveiled in Santa Ana, Cagayan Province, Philippines
If you think you've seen them all, wait till the Sta. Ana Hotel, Accommodations, Resorts and Restaurant Association (Saharra) in Cagayan conducts its first-ever fun run with a twist.
Joan Taguba, president of the association and owner of the Costa Carina Beach front said the fun run, conceptualized by British Trevor Taylor of the Jotay Resort, Centro Santa Ana, Cagayan Valley could be the ultimate challenge for participants and one that has never been seen before in local fun runs.
"This is a three-legged run race where the left leg of one runner is strapped to the right left of another runner, at all times," Taguba said.
She said it will involve two participants attempting to complete a section of the four section race between two locations before handing over, tag-style, to two different members of their team to complete the remaining parts of the course.
The other participants of the team will complete the set number of courses which comprise the whole race.
Categories include men's, mixed, ladies, students, companies and corporations, non-government organizations and government organizations.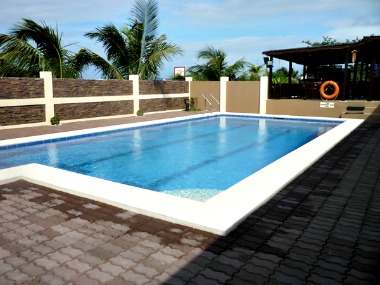 Fun Run Event - Jotay Resort, Santa Ana, Cagayan
The distance between the sections start at the Majestic Balza site at the town proper, Majestic to Jonel Lodging house ( 390 meters), Jonel to Costa Carina (235 meters), Costa Carina to Jotay Resort (260 meters) and to wind up from Jotay to Country Inn (750 meters), considered the longest of the sections.
Taguba told the PIA the project is supported by the Cagayan Economic Zone Authority and the Department of Tourism.
The area, one of the top-most tourist destinations in the country today boasts of resort and accommodations along powdery-white sand beaches, water sports activities, gaming casinos, and other eco-adventure tourism activities and events.
In 2008 and 2009, the fabled Palaui island, host to the centuries old Farola De Cape Engano hosted the aquathlon events which drew Southeast Asian players and other sports enthusiasts.
Inside the Philippine Naval base, the Game Fishing Foundation of the Philippines established its fishing camp as early as the mid-1970s.
Taylor, who is married to a Filipina, said the new event may be replicated on a monthly or quarterly basis depending on the success of the first staging of the run. (Benjie S. De Yro-PIA 2, Cagayan)