Discover Wonders in China, Philippines, and South East Asia - Fairmont Hotels & Resorts

From soaking up the sun on Bali's pristine golden beaches to ticking-off a 'Bucket List' priority atop the Great Wall of China in Beijing, Fairmont Hotels & Resorts offer guests a much-needed "Golden Week Escapade" in celebration of China's 67th National Day Holiday.
From September 24 to October 9, guests can enjoy savings, on luxurious holiday getaways in China and South East Asia and explore the breathtaking wonders of each destination.
Travellers who crave authentically local experiences can now immerse themselves in the best of Beijing, Shanghai, Yangcheng Lake, Nanjing, Manila and Bali -– combined with personalized and thoughtful service to relax and spend quality time with loved ones in luxury.
The celebratory offer extends from Fairmont Beijing, Fairmont Peace Hotel in Shanghai, Fairmont Yangcheng Lake and Fairmont Nanjing in China to Fairmont Makati in Manila and Fairmont Sanur Beach Bali.
In the heart of China's capital, Fairmont Beijing has easy access to nearby tourist attractions such as the Forbidden City, Tiananmen Square as well as the Silk Market.
At the same time Fairmont Peace Hotel in Shanghai, a legendary landmark with historic heritage since 1929, is situated at the famous Bund promenade for guests to explore the spectacular scenery and vibrant lifestyle of China's famous metropolis.
Known as one of four great ancient capitals of China, Nanjing is steeped in history and culture. Located amidst historical and cultural sights juxtaposed against skyscrapers, Fairmont Nanjing provides a perfect getaway from the busy city life.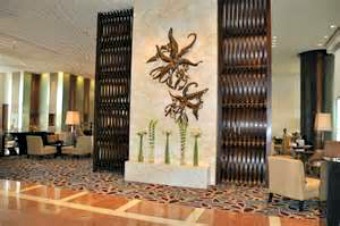 Fairmont Makati, Manila, Philippines
Fairmont Yangcheng Lake is nestled along the shores of the legendary Yangcheng Lake in Kunshan, home to the sought-after hairy crab. Birthplace of Kun Opera, the oldest form of Chinese opera, the region is also home to the Zhou Zhuang Water Village, Kunshan Forest Park, and Tinglin Park, connecting visitors to the local culture and people.
Fairmont Makati in Manila, Philippines, is located near fine restaurants that tempt with local flavors, upscale shops and boutiques, and a glamorous nightlife scene.
Fairmont Sanur Beach Bali is along 200 metres of golden beach in the Sanur area in southeast Bali, a hub for Balinese art, culture, and tradition.
At each destination, Fairmont Hotels & Resorts offer soothing and rejuvenating spa pampering and diverse dining that reflect the local culture, history and energy.
The special 33 per cent savings offer is available for stays of at least two nights. Fairmont President's Club members can also earn airline miles per stay with participating frequent flyer programs.
Book immediately for the dream vacation at Fairmont Hotels & Resorts and embark on a journey that will build lasting experiences and cherished memories for the entire family this Chinese National Day holiday.