El Nido Resorts Bagged the Tourism for Tomorrow Award

It's another win for the country as El Nido Resorts bagged the Tourism for Tomorrow Award (TTA) given recently at the 13th annual World Travel and Tourism Council (WTTC) held in Abu Dhabi, United Arab Emirates.
El Nido Resorts is one of the 12 finalists in the prestigious TTA awards under its Community Benefit Award which recognizes tourism initiatives that have effectively demonstrated direct benefits to local people, including capacity building, the transfer of industry skills, and support for community development and enhancement and support for cultural heritage in the area.
TTA cited the resort group for hiring 90 percent of its work force from the locality, providing micro-finance support to its staff, and in its commitment to working and partnering with the community on various endeavors.
El Nido Resorts, owned and operated by the Ten Knots Development Corp, supports staff development and the creation of community enterprises. Its micro-financing to employees has enabled employees to own and manage recycling facilities; provide boat transfers and excursions; and produce a diversity of fresh, local farm products, among other businesses.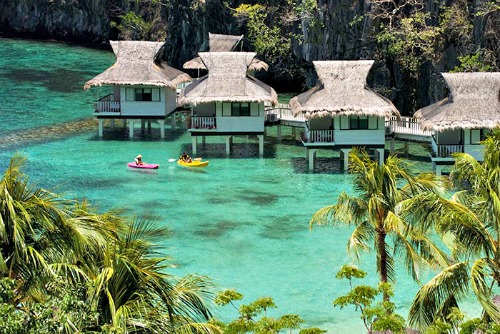 "The story began 30 years ago when we opened with a vision of achieving harmony with nature and the local community. This award is a tribute to my forbears who had a vision – it was so sustainable that it lasted until today," said Mariglo Laririt, the resort's Director for Sustainability who accepted the award from Her Excellency Maitha Al Mahrouqi, Undersecretary of Tourism, Ministry of Tourism, Sultanate of Oman.
Other finalists under the Community Benefit Award category are Loola Adventure Resort in Indonesia and Siraj Center in Palestine.
Winners in the other categories are: Peaks of the Balkans, municipality of Peja, Kosovo for the Destination Stewardship Award; &Beyond, South Africa won the Conservation Award; and the Global Tourism Business Award went to Air New Zealand, New Zealand.
The TTA awards are one of the world's highest accolades in the travel and tourism industry given annually by the WTTC, a global forum of the industry's leaders composed of the CEOs, chairmen, and presidents of the world's foremost travel and tourism companies. (LBR/Victoria Asuncion S. Mendoza-PIA4B, Palawan)