Dive in Romblon, Scuba Diving in an Exquisite Island in the Philippines

Dive in Romblon and experience the exceptional beauty
Governor Eduardo Firmalo is confident that the province of Romblon will be one of the destinations of choice among local and foreign tourists in the near future.
According to Firmalo, there are several areas in the province yet explored.
An example is the blue hole which was recently discovered by a German diver off the coast of Tablas.
Governor Firmalo said that he accompanied the divers in the area to see the place and was struck by the beauty of the place.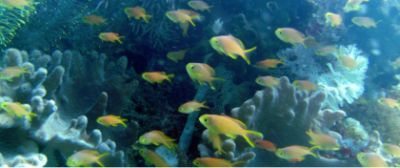 Photo by Patrick Eschweiler
Several species of corals thrive in the place and if one will be lucky, a "dugong" or more popularly known as the gentle giants of the sea will accompany you on your dive.
Sting ray and other coral fish are abundant in the area.

Photo by Patrick Eschweiler
According to Patrick Eschweiler, a German dive master of Ducks Diving International.
Romblon takes pride in its 32 dive sites around the province. And each dive site treats an individual differently because of its beauty.
"I have been to several scuba diving sites around the globe, Romblon is exceptionally beautiful," said Eschweiler.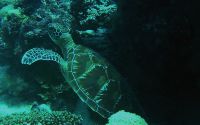 Photo by Patrick Eschweiler
Another most see dive site is the Takot reef and the Alad sanctuary. According to Eschweiler, Romblon offers different dive sites, really different site for every dive.
Unlike in other areas where they just let the divers dive around the different portion of the same dive site area.
"Here in Romblon, every dive is really a different dive and in different areas," he added. (PIA-Romblon/Ogie Salvador)