Philippine Airlines Set to Launch Direct Cebu-Singapore Flights Starting Dec. 16

National flag carrier Philippine Airlines' (PAL) is set to launch a direct flight from Cebu to Singapore starting Dec. 16.
PAL also announced it will launch a daily Cebu-Caticlan-Clark flight on the same day, which brings PAL's domestic connection from its Cebu hub to 10.
The Cebu-Singapore route will fly four times weekly during Monday, Wednesday, Friday and Sunday via PR517.
It will depart Cebu at 10 p.m and will arrive in Singapore at 1:45 a.m the following day.
The return service via PR518 will also operate four times a week during Monday, Tuesday, Thursday and Saturday leaving Singapore at 2:45 a.m and arriving in Cebu at 6:40 a.m.
PAL will utilize a 199-seater A321 aircraft.
This new route, according to PAL, brings the airline's international connection from Cebu to six.
PAL currently flies to Nagoya, Narita, Los Angeles, Osaka and Incheon from Cebu.
Flights to Singapore from the Mactan Cebu International Airport (MCIA) will increase to 28, with the addition of PAL's service.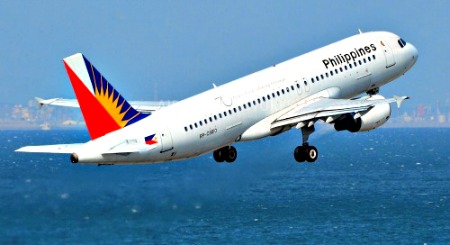 Other airlines serving this route are Silk Air, Cebu Pacific, Tiger Airways and most recently, Air Asia.
Ryan Uy, PAL's vice president for sales, said the new direct route Cebu and Singapore is a testament of the airline's strong commitment to grow its Cebu hub on the back of the province's booming economic activities.
"This new route will help support the region of Visayas, especially Cebu," said Uy.
The new route will also benefit other neighboring islands in Visayas and Mindanao.
DOT chief on Pacquiao as tourism poster boy: It's a knockout win
Philippines Tourism Secretary Wanda Teo on Friday described the move of a House panel to turn boxer-senator Emmanuel "Manny" Pacquiao as the new face of Philippine tourism as a knockout win.
This comes after the House committee on Tourism on Thursday unanimously voted in favor of the motion of Pampanga Rep. Aurelio Gonzales to turn Pacquiao as the department's official endorser.
His motion was in response to the proposal of 1-PACMAN Partlylist Rep. Enrico Pineda, who suggested that the DOT designate Pacquiao as the agency's face.
"That's good for me. That's welcome for him endorsing the Philippines. We won't need to pay (him). That's a knockout win for us," Teo said in an interview with reporters.
"We could triple the number of tourist arrivals in the country, particularly Mindanao," she quipped.
Teo said Pacquiao, who hails from General Santos in Soccsksargen, has personally expressed his desire to promote tourism being a worldwide boxing icon and politician.
The Secretary, however, said that all Filipinos should strive to be ambassadors and promote Philippine tourism in their own ways.
Last year, DOT acquired a total of 5.36 million foreign tourist arrivals and expects to meet its target of recording 6 million tourists by yearend by introducing more destinations particularly in Mindanao.
A Mindanao Tourism Agenda (MTA) plan under the DOT-Mindanao is expected to go on full-scale next year. (PNA)JBP/ANP