Cebu Pacific is the Country's Largest Carrier to Operate Flights out of Davao

​The only carrier that links Davao to 4 Philippine destinations​
The Philippines' leading airline, Cebu Pacific, celebrates being the country's largest carrier to operate flights out of Davao, one of its six strategic hubs in the Philippines.
CEB currently runs a total of 128 frequencies and over 52,000 seats (or close to 300 flights) per week between Davao and seven key domestic and international destinations.
CEB is the only carrier that links Davao to four Philippine destinations (Bacolod, Cagayan de Oro, Iloilo, and Zamboanga). It also recently became the only Philippine carrier with international operations out of Davao, when it launched twice weekly Davao – Singapore flights last December 2015.
The airline added a third frequency between Davao and Singapore this April 2016, three months after the route was launched, to cater to growing travel demand.
Meanwhile, CEB also operates two other non-stop domestic routes – Manila-Davao and Cebu-Davao, where it currently holds 51% seat share and 61% seat share, respectively, according to internal estimates.
"Cebu Pacific remains committed to contributing to the local trade and tourism agenda in Davao, by offering the lowest year-round fares for flights to and from this gem of a tourist destination. Davao has emerged as one of our most popular destinations, with an average of 44,000 passengers flown weekly," says CEB President and CEO Lance Gokongwei.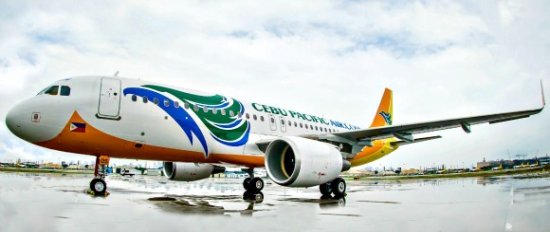 CEB's passenger volume to and from Davao remains robust, with over 2.15 million passengers carried from January to December 2015. This presented a 4% growth compared to the same period in 2014. These encouraging figures continue into the first quarter of 2016, as CEB flew close to 570,000 passengers from January to March this year – a 13% increase year-on-year.
The airline's cargo volume to and from Davao likewise yielded strong results, with the Davao market accounting for more than a fifth of Cebu Pacific's total domestic cargo volume in 2015. And thanks to CEB's growing network, with CEB the only carrier providing direct flights to other key cities, cargo volumes to and from Davao grew 17% versus 2014. These figures are based on internal estimates.
"We look forward to helping boost more business and leisure opportunities for the people of Davao, and to enabling more travelers to explore this vibrant Southern capital," added Gokongwei.
Aside from Davao, CEB also operates flights out of five other strategically placed hubs in the Philippines: Manila, Cebu, Clark, Kalibo, and Iloilo. The airline's extensive network covers over 90 routes and 64 destinations, spanning Asia, Australia, the Middle East, and USA.
CEB's 57-strong fleet is comprised of 7 Airbus A319, 36 Airbus A320, 6 Airbus A330, and 8 ATR 72-500 aircraft. Between 2016 and 2021, CEB expects delivery of two more brand-new Airbus A320, 30 Airbus A321neo, and 16 ATR 72-600 aircraft.
For bookings and inquiries, guests can visit www.cebupacificair.com or call the reservation hotlines (+632)7020-888 or (+6332)230-8888. The latest seat sales can be found on CEB's official Twitter (@CebuPacificAir) and Facebook pages.
Guests may also download the Cebu Pacific official mobile app on the App Store and Google Play.
Cebu Air Inc. (PSE: CEB)
​Cebu Air Inc. is the largest carrier in the Philippine air transportation industry, offering its low-cost services to more destinations and routes with higher flight frequency within the Philippines than any other airline.