Cordillera Region and DOT Pursue Extreme Sports, Eco-Adventure as new Tag

The Department of Tourism (DOT) - Cordillera Region, Philippines is keen on pursuing new tags to lure tourists to the region not only in the usual tourist spots but in extreme sports and eco-adventure activities.
DOT regional director Purificacion Molintas said that the region is known for its usual destinations and having high altitude weather and majestic mountains and rivers that could also make a new tag for the region.
Molintas said they are trying to repackage the region as an eco-adventure destination because there are so many outdoor activities to offer to tourists who really want to spend time experiencing a unique adventure.
Molintas said that provinces here are now catering to some extreme sports and adventure such as white water rafting and kayaking in Kalinga; caving and spelunking in the caves in Mountain Province and Benguet; and the various hiking trails in the different mountain terrains and peaks in Benguet, Mountain Province, and Ifugao.
She also cited the recently concluded Cordillera Challenge which drew more than 200 bike enthusiasts to take on the mountain terrain of Baguio City and Benguet to gather support for the re-greening of the Cordillera forests.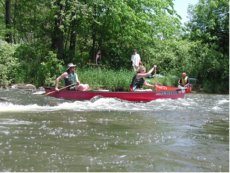 The province of Apayao also is being eyed as a last frontier for an eco-adventure destination, she added.
The weather and the facilities also play a role in luring tourists.
For instance, Baguio can keep its tag as a favorite destination for world-class athletes, that can also be a tourist attraction, Molintas said.
Baguio City and Benguet served as the training grounds of several world class athletes
For example, Manny Pacquiao; Bantamweight champion Nonito Donaire, the Philippine Azkals National Football Team, and Cordillera's Pride, the wushu and mixed martial artists of the Team Lakay Wushu who are now making their name in the international arena.
Facilities and tours in the Cordillera region are being studied right now, and once facilities all over the region are in place, the area is expected to gain local and foreign tourist arrivals, especially the thrill and adventure seekers. (JDP/RC-PIA CAR)