Cordillera Administrative Region Noted for Sports and Adventure Tourism
DOT pushes for sports, adventure tourism in Cordillera Administrative Region
Sports and adventure tourism is now being developed and promoted by the Department of Tourism in the Cordillera region.
DOT-Cordillera Regional Director Pura Molintas, in an interview, disclosed that they are also now trying to carve out a niche in sports and adventure tourism for this mountainous region.
According to Molintas, sports and adventure events are very suited for the Cordillera topography with its rugged terrain, high altitude and cool climate.
"Sports and adventure events such as marathons are fast becoming popular especially to our younger generations. In the different parts of the country, trekking and mountain climbing area actually fast becoming good tourism events", Molintas added.
For the first two months of this year, Cordillera Administrative Region already hosted two major sports and adventure events aside from the usual fun run and marathon activities around the city of Baguio.
Mt. Ugo of Itogon Benguet hosted the 1st International Pilipinas Akyathlon – Skyrunning race last February 18 which was won by Kenyans. In Sagada, Mt. Province, simultaneous with their 'Etag' Festival during the first week of February, was the Mountain Trail Bike races dubbed as 'Mayhem in Sagada' which attracted participants from different parts of the country.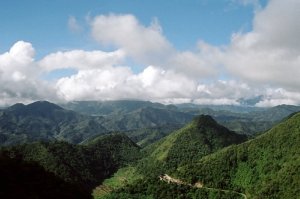 This coming April 21 and 22, another big sports event will be hosted by Baguio City and Benguet – The North Face 100 (TNF 100) Philippines 2012. TNF 100 is the first Ultra Trail Marathon running series in Asia Pacific where at least 1,000 participants, local and international alike are expected to join.
"We would also like to promote Cordillera as a sport and adventure tourism hub. Initially, we will concentrate on the utilization of Baguio City as the service center wherein we will bring our participants and guests for a sports/adventure event outside of the city and be able to come back to Baguio within the day or after a day" Molintas said. She also stressed that the DOT supports and encourages such tourism events as it creates repeat visits from sports/adventure enthusiasts which could sustain domestic tourism.
In tourism related news, it's festival season in Cordillera. The province of Abra is holding its 2012 Abrenian Kawayan Festival and starting March 18 (up to April 14), it's Strawberry Festival in La Trinidad, Benguet.
In Baguio, barely a week after the successful staging of the 17th Baguio Flower Festival or Panagbenga, the city is now gearing up for SumVac (Summer Vacation) 2012 with thousands of visitors expected to flock to the city during the long break to escape the summer heat in the lowlands. (Carlito C. Dar/JDP/LD-PIA Cordillera Administrative Region )