Central Visayas Tourist Arrivals Reach Over 1M 

The tourism industry in Central Visayas performed well during the first six months with the number of tourist arrivals in the region reaching 1.173 million, or a 4.5-percent increase from the previous figures, the Department of Tourism (DOT) 7 reported.
This boost in the tourism sector, said the National Economic and Development Authority (NEDA), helped accelerate the region's economic growth during the period.
Cebu Province, which topped the list of the 14 most visited Philippine destinations in 2009, had the most number of visitor arrivals in Central Visayas during the first semester of 2010.
Visitors in the province reached 872,702, a 5.13-percent increase from 2009 figures.
"Industry players attribute the growth of the tourism industry in the first half of 2010 to the improvement of cash positions, particularly of business travelers," said Neda, in its recently released Regional Economic Situationer (RES).
Siquijor posted the highest increase in visitor arrivals at 15.33 percent, but it had the least number of visitors at 14,709.
NEDA said last year's tourism figures suggest that the industry has started to recover from the global financial crisis that affected it in 2009.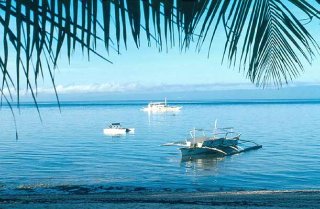 Central Visayas, Philippines
"The continued expansion of the industry was also a result of the promotional efforts undertaken by industry players in the past. Meanwhile, the affordable airfare and promo fares enticed local tourists to travel to the tourist destinations in Central Visayas," the agency added.
Total number of foreign and domestic visitors that arrived in Cebu was 1.62 million in 2009, slightly higher than the 1.6 million in 2008.
Total visitor arrival in 2007 reached 1.5 million, according to the DOT 7. Visitor arrivals in Bohol, which followed Cebu as the most visited province in the region during the first half of 2010, reached 168,280, or a 3.53-percent increase from 2009 figures.
The DOT, however, noted a slight drop in the number of visitors in Negros Oriental.
From 117,789 during the first semester of 2009, visitor arrivals in the province went down to 117,502.
However, NEDA said the "industry players in Negros Oriental are optimistic on the province's tourism outlook."
Some players in the hotel industry have observed changes in the booking pattern of tourists and attributed them to the economic crisis that recently hit the global economy.
Prior to the crisis, tourists used to book their stay in hotels a year in advance.
But now many hotel guests make their bookings six weeks before their visit.
However, NEDA said "the shorter lead time in booking is in a way beneficial to the region's hotel industry as it allows hotels to command higher rates." (PNA)