Cebu Remains Top Philippine Tourism Brand

The Philippine Department of Tourism Secretary bared that Cebu continues to be the number one tourism brand of the country, with tourism growth surpassing those in other parts of the Philippines.
The secretary, who was keynote speaker during the SKAL International general membership meeting and induction of new members at the Waterfront Hotel, said Cebu's popularity as the country's top destination has been confirmed in all travel fairs attended by the Department of Tourism (DoT) abroad.
"There are new opportunities, not only because it is my home province, but because it continues to be the number one tourism brand of the country, common to all markets where we pushed the Philippines in travel fairs," the Cebuano secretary said.
Although the secretary stressed that there are many challenges that the industry must face, on top of the perennial challenges, Cebu's tourism growth continues as more opportunities come in for the province.
"China will be a big opportunity for us this year and for the years to come and part of our agenda from the very beginning is to push more tourist traffic here in Central Philippines," said the tourism secretary, as he made mention of the new direct flights to and from Shanghai.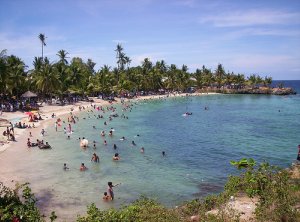 Shanghai Airlines launched its maiden direct chartered flights to Cebu from Shanghai last week, a twice-weekly shuttle that is expected to bring in an estimated 9,000 additional Chinese tourists to Central Philippines every year.
"We anticipate a more vibrant tourism market growth in this region, with Chinese businessmen also looking at investment opportunities as well," he added.
Shanghai Airlines will be deploying its 160-seater Boeing 737 for the flights.
The Korean market also continues to grow, Durano stressed, and airlines with flights from Korea are asking for more frequencies to accommodate the number of Korean tourists who are booking their flights to the province.
Meanwhile, Tourism Undersecretary for Planning and Promotions Edu Jarque revealed that a new market, the Turkish market, has started coming in this week.
At least 220 Turkish tourists are coming in by groups, starting with the arrival of the first group last Monday, and more will be flying here through the direct flights.
Jarque said the coming in of the Turkish tourists is the result of the tourism fair attended by the DoT in Turkey. (Mars W. Mosqueda, Jr., Manila Bulletin)