Philippine Airlines' Latest Route; Cebu Singapore Flights
A fully-booked Philippine Airlines (PAL) flight to Cebu carrying mostly Filipinos arrived from Singapore, signaling the start of a new scheduled passenger service between the two countries.
PAL PR 518 took its maiden flight from the Changi International Airport to Mactan, Cebu International Airport (MCIA) at 2:45 a.m..
This new Cebu-Singapore route brings the number of international destinations PAL flies to and from Cebu to six.
PAL currently offers direct flights from Cebu to Los Angeles, Tokyo, Nagoya, Osaka and Incheon.
The four-times-weekly Singapore-Cebu will be available Monday, Tuesday, Thursday, and Saturday, while the CEB-SIN on Sunday, Monday, Wednesday, and Friday.
Flight PR 518 will leave SIN at 2:45 a.m. and arrive in CEB at 6:40 a.m., while PR 517 will depart CEB at 10:00 p.m. and be in SIN by 1:45 a.m.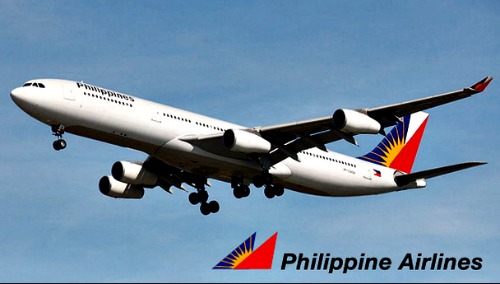 PAL joins Air Asia, Silk Air, Cebu Pacific, and Tiger Airways in serving Cebu to Singapore destination bringing the total number of flights from MCIA to Singapore to 31.
The flag carrier earlier announced its discounted roundtrip airfares from Cebu to Singapore and back at USD 130, with travel tax of USD 68, which can be used until end December this year for travel until mid-March 2017.
After PAL, Japanese low-cost carrier Vanilla Air will also start mounting direct flights between Tokyo (Narita) and Cebu beginning Christmas day, December 25.
Recent data from DOT showed that arrivals from Singapore accounted for over 133,000 tourists from January to September 2016 making it seventh among the Philippines' top source markets for international visitors.
Tourism Secretary Wanda Teo welcomed the new direct flight saying it was a chance to turn Cebu into one of the country's major hubs.
"Cebu is a premier city of Visayas. We now have the chance to make this not only a main tourist attraction -- but also a major hub from which travelers can hop to as many destinations in Visayas as possible," Teo said.
Philippine Ambassador to Singapore Antonio Morales meanwhile expressed hope that this inaugural flight will further entice Singaporean citizens and permanent residents to visit the Philippines. (PNA)JBP/ANP