Cebu Real Estate

Cebu real estate is ideally located in central Philippines, approximately 600 kilometers south of Manila and can be reached in an hour by air. It is east of Negros Oriental, southwest of Leyte and northwest of Bohol.
Strategically located in the heart of the Visayan Region of the Philippines, it serves as the jumping-off point to tourist destinations in the Visayan Region; Leyte, Bohol-Panglao, Samar, Dumaguete, Siquijor and Mindanao islands - Cagayan de Oro, Camiguin and Surigao del Norte.
It is positioned as a resort and convention destination. Promoted as the ultimate playground, many leisure havens have been established throughout the province, taking full advantage of the enviable sun, sand, mountain location.
Cebu, arguably the country's finest diving center, many scuba divers find Moalboal, Sogod, Pescador, Santa Rosa Islands and Boyong Boyong in Mactan as prime dive spots. World-class resorts fringe the islands, serving both divers and beach loving tourists alike.
Modern shopping malls, fine dining restaurants and lively entertainment centers, including two casinos and sprawling golf fairways, add luster to Cebu real estate landscape, offering tourists an abundance of activities to engage in.
Cebu has a proven capability and economic track record. It is the second largest city and undoubtedly the fastest growing economy in the country. It leads in exports of item such as furniture, fashion accessories, carrageenan, semi-conductors, electronic products, etc and is the countries second largest IT and BPO growth area behind Metro Manila.
Because of its deep-water harbor, Cebu is the base of the country's domestic shipping. 80% of the country's major shipping companies are based in Cebu. Likewise, with the Mactan Cebu International Airport, Cebu is an accessible gateway to southern Philippines. It allows easy movement of domestic and international travelers and trading connections.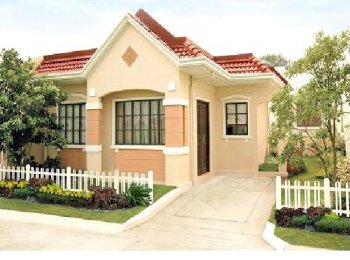 Cebu Real Estate
Presently, direct flights are available for destinations such as Bangkok, Macau, Singapore, Jakarta, Narita, Seoul, Hong Kong, Kota Kinabalu and Qatar. Chartered flights are also available for Inchon, Kansai, Kaohsiung, Taipei and Nagoya.
Cebu Real Estate
Property is all about LOCATION, Cebu real estate provides you with both the laid back pace of provincial living, as well as prerequisites of the urban dweller. Schools, hospitals, restaurants, shopping malls, and leisure are all found on the island itself.
Expatriates and overseas Filipinos have been fueling a housing boom in Cebu, Philippines making them the industry's top market because of their willingness to invest in quality housing or lease, short and medium term condos driving rents up to new highs.
At least $1 billion in remittances from Filipinos alone, living or working abroad flow in every month, not to mention the inflow of foreign real estate investors as the market in the United States turns from a sellers to a buyer's market amidst falling property prices, job losses, and the tight credit conditions.
A high percentage of these inward remittances goes into buying new houses for their families, high-end condos or resort homes for their own use and in condo hotel or "Condotel" investments as income producing properties.
Condotels or condo hotels are the fastest growth area in the hotel industry today. Condotels have been around for quite a while now, and have been "Hot Investment Properties" in the U.S.A. for some time.
But what exactly are "condotels"? A condotel or condo hotel, is a combination of hotel and a condominium. You can think of it as the best of both worlds. Operating like a hotel, usually with more amenities that a normal residential condominium building, the condotel units are individually owned by many different owners. While different complexes and resorts may vary, most give you the choice of renting the units out or using them for personal use. Many of them have a rental program and management on the premises, getting rid of all the hassles that landlords always encounter.
Desirable locations to build in the Philippines are not limitless. There is a dwindling supply of available land in key markets such as Metro Manila, Cebu and Boracay. In the highly desirable areas available building land in prime locations are fast being sold which ensures that condotels built in these locations will see significant real property appreciation.