Cebu Pacific Welcomes the Holiday Season With Presents for Everyone

The airline continues to offer free baggage allowance for those flying Dubai to Manila
As the Christmas season is fast-approaching, the Philippines' largest carrier celebrates with everyone as it continues to give away additional baggage allowance to passengers travelling from Dubai to Manila—perfect for bringing "pasalubong" or gifts for their loved ones back home.
Until November 30, 2017, all passengers flying from Dubai to Manila who pre-purchase baggage allowance of 40 kilograms will get an additional 25 kilograms, completely free-of-charge*—that's a total of 65 kilograms of check-in baggage, equivalent to the weight of a typical 'balikbayan box.' Moreover, this total 65 kilogram baggage allowance will be carried-over for guests with connecting flights to other Cebu Pacific destinations, as long as their flight itinerary was booked as a through sector.*
"It's once again the most wonderful time of the year and as we commemorate the holidays, we are encouraging our kababayans travelling from Dubai to take advantage of the free additional 25 kilograms. This special promo is perfect for Filipinos given that gift-giving has been a long-practiced tradition, especially during this season. Now, everyone can buy as many items as they want, and actually travel home with them, saving everyone the waiting time and the hassle of contacting another service provider," said Atty. JR Mantaring, Cebu Pacific Vice President for Corporate Affairs.
The cost of shipping a 'balikbayan box' ranges from AED210 to AED370, while a 40-kg baggage allowance on Cebu Pacific only costs between AED 320-350.
"CEB always sees to it that we provide the lowest fares and ancillary prices possible, and we believe that our competitive pricing for this product is definitely the more practical option as it allows the items to arrive together with the passenger, giving them the option to personally give their gifts immediately," added Mantaring.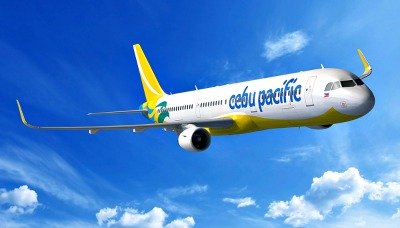 CEB currently flies daily between Dubai and Manila, and offers flights to a total of 37 domestic and 25 other international destinations. The airline operates over 100 routes across an extensive network spanning Asia, Australia, USA, and the Middle East. Its 60-strong fleet is comprised of two Airbus A319, 36 Airbus A320, eight Airbus A330, eight ATR 72-500, and six ATR 72-600 aircraft. Between 2017 and 2022, CEB expects delivery of 7 Airbus A321ceo, 32 Airbus A321neo, and 10 ATR 72-600 aircraft.
For the latest promotions, guests may also download the Cebu Pacific mobile app on the App Store and Google Play, or visit www.cebupacificair.com. The latest seat sales can also be found on CEB's official Twitter (@CebuPacificAir) and Facebook pages.
For inquiries, guests can contact Cebu Pacific's General Sales Agent either in Dubai (Al Rais Travel & Shipping Agencies LLC at +971 4 354-5777), or in Abu Dhabi (Abu Dhabi Travel Bureau at +971 2 610-5211 or +971 2 633-8700).
*The promo is only for guests travelling from Dubai to other Cebu Pacific destinations, whether direct or connecting flights, and is not valid on return flights from other destinations back to the Middle East. For connecting flights within the airline's domestic route network, the 65 kilogram baggage allowance is only for Cebu Pacific flights as bookings on Cebgo only have a maximum baggage allowance of 20 kilograms.
**More information on the Dubai Airport's new baggage regulation at: http://www.dubaiairports.ae/before-you-fly/baggage/baggage-regulations
Cebu Air Inc. (PSE: CEB)
Cebu Air Inc. is the largest carrier in the Philippine air transportation industry, offering its low-cost services to more destinations and routes with higher flight frequency within the Philippines than any other airline.