Cebu Pacific Temporarily Suspends Caticlan Operations
Cebu Pacific will temporarily suspend all flights to and from Caticlan, Aklan on the back of sluggish demand as Boracay Islands remains closed.​
The suspension of all operations will take effect on May 17, 2018, until October 27, 2018.
Prior to this, Cebu Pacific maintained a daily flight between Manila and Caticlan; as well as Cebu and Caticlan as Boracay Island was closed on April 26.
Cebu Pacific will resume full commercial service in Caticlan once Boracay is opened in late October 2018.
Affected passengers may take any of the following options:
* Get a full refund
* Place the full value of the ticket in a travel fund for future use
* Rebook the flight within 30 days without penalties, subject to flight/seat availability
* Reroute to any domestic destination within 30 days without penalties, subject to flight/seat availability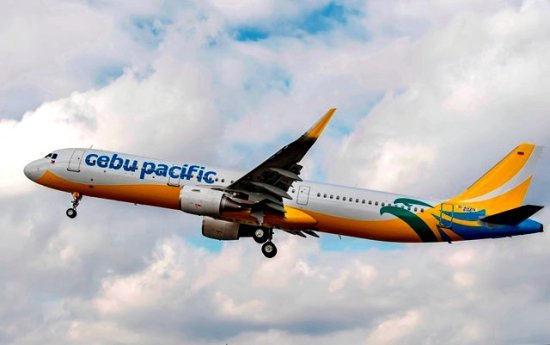 Cebu Pacific
Cebu Pacific is in the process of informing passengers affected by the flight cancellations. Affected passengers may manage their rebooking or refunds via the "Manage Booking" section in the CEB website, www.cebupacificair.com.
Guests who booked through a travel agent or any other third party are encouraged to provide us with their own contact details so they are directly advised about any flight changes.
For any other concerns, passengers may also message the official Cebu Pacific Facebook (https://www.facebook.com/cebupacificair) or Twitter (@CebuPacificAir) accounts. They may also try the CEB hotline at +632 702 0888, however due to the heavy volume of calls, the fastest way to rebook or refund affected flights is via the "Manage Booking" section in the Cebu Pacific website.
CEB pushes forward with fleet modernization
Receives second, third, and fourth of its seven A321ceo orders
The Philippines' leading carrier, Cebu Pacific Air (PSE: CEB), beefs up its fleet with the arrival of three additional brand new Airbus A321CEO (Current Engine Option) aircraft. With these deliveries, the CEB fleet is now comprised of 65 aircraft, specifically four Airbus A321CEO, 36 Airbus A320, eight Airbus A330, eight ATR 72-500 and nine ATR 72-600.
Cebu Pacific invested US$ 4.9 billion for its new A321 fleet, with deliveries of additional three A321CEOs and 32 A321NEOs (New Engine Option) spread from this year until 2022. These new aircraft support Cebu Pacific's expansion plans across the region, further boosting a network that now spans over 100 routes on 37 domestic and 26 international destinations.
The new A321CEOs can accommodate 50 more passengers, with a total seating capacity of 230 seats. Coupled with investments in avionics, this will enable CEB to operate more efficiently, and offer even lower fares to its customers.
Cebu Pacific operates one of the youngest and most modern aircraft fleets in the world, with an average age of 4.86 years.