Cebu Pacific Breaks Record for Most Number of Passengers Flown in a Single Day 
The Philippines' budget carrier, Cebu Pacific Air broke its record for the most number of passengers flown in a single day.
Last May 7, 2018, Cebu Pacific, along with subsidiary Cebgo, flew a total of 65,298 passengers, beating its previous record of 64,684 passengers flown last December 27, 2016.
The passengers were flown on a total of 395 flights, comprised of 302 Cebu Pacific and 93 Cebgo flights. Cebu Pacific operates flights out of seven hubs in the Philippines—Manila, Clark, Iloilo, Kalibo, Cebu, Cagayan de Oro (Laguindingan) and Davao, to 37 domestic and 26 international destinations across Asia, Australia, the Middle East, and USA.
"As summer peak season reaches full swing, we are seeing more tourists going on vacation. The growth in the Meetings, incentives, conferences and exhibitions (MICE) sector is also driving passenger traffic.
As passenger traffic continues to grow, we are committed to improving our service to make flying with Cebu Pacific more pleasant, safer and more efficient," said Atty JR Mantaring, Vice President for Corporate Affairs of Cebu Pacific.
Cebu Pacific maintains its lead as the Philippines' largest carrier, with 53% market share as of the first quarter of 2018.
During the same period, CEB flew a total of 4.9 Million passengers, up 1.3% year-on-year, on the back of increased presence in areas outside of Metro Manila.
The launch of direct service from Manila to Siargao and Batanes contributed to the sustained growth in CEB passenger volume, coupled with double-digit growth in CEB short-haul international routes, particularly Bali, Nagoya, Narita, Incheon, Xiamen and Bangkok.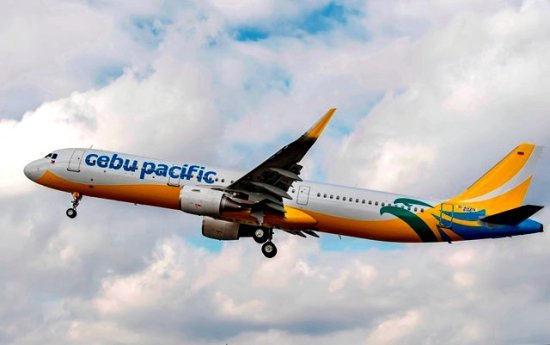 Cebu Pacific Breaks Record for Most Number of Passengers Flown in a Single Day
Cebu Pacific operates one of the youngest fleets in the world with an average age of below five years old for all its aircraft. Its 65-strong fleet is comprised of four Airbus A321ceo (Current Engine Option), 36 Airbus A320, eight Airbus A330, eight ATR 72-500, and nine ATR 72-600 aircraft.
Between 2018 and 2022, CEB expects delivery of four more A321ceo, 32 Airbus A321neo, and seven ATR 72-600 aircraft.
Night flights at GenSan airport eyed to resume end of July
The Civil Aviation Authority of the Philippines (CAAP) is eyeing the resumption of night flights at the international airport here by the end of July, when its upgraded runway lights become operational.
Gaspar Figueroa, officer-in-charge of the CAAP station here, said Friday the installation of the airport's upgraded airfield lighting system has already been completed but has yet to be cleared for use by the central office.
During initial inspection, Figueroa said their technical personnel found some minor problems with the newly-installed lights and recommended immediate adjustments.
Figueroa said they will start using the new lighting system once the CAAP central office completes its assessment and issues a confirmation.
"Our target for (the resumption) of night operations is last week of July," he said in an interview over radio station Brigada News FM.
CAAP had allotted some PHP40 million for the upgrading of the Tambler airport's airfield lighting system. It involves the installation of new runway edge lights, solar-powered taxiway edge lights, and runway threshold identification lights.
The project is part of the ongoing PHP959-million city international airport expansion and rehabilitation project, which is due for completion in two years.
Leading airline Cebu Pacific, which has four to six daily flights to and from this city, used to operate night flights to Manila but later scrapped them. Philippine Airlines flies daily from this city to Manila and serves the Cebu and Iloilo routes, along with Cebu Pacific.
Aside from the resumption of the night flights, Figueroa said the new runway lights will ease the landing of aircraft during unfavorable weather conditions. (PNA)