Cebu Pacific Promo 2017 Kicks off Daily Operations in Sydney

Crazy Cebu Pacific promo 2017 seat sale marks start of daily Manila-Sydney route
Leading Philippine airline Cebu Pacific (PSE: CEB) will start daily flights between Manila and Sydney, on the back of robust demand for frequency to the key Australian destination. The daily operations will begin on December 1, 2017.
To kick-off the daily flights, Cebu Pacific is holding a crazy seat sale for the Manila-Sydney route.
The Cebu Pacific promo crazy seat sale for the Sydney-Manila route is until seats last, with travel period from November 16, 2017 to March 15, 2017.
Filipinos can spend the Christmas holidays or ring in the New Year viewing the picturesque Sydney Opera House and harbor; while Aussies can ring-in 2018 dancing barefoot on the pristine, fine white sands of Boracay. Fares from Manila to Sydney are as low as PHP9,167.31.
Cebu Pacific currently has the most number of seats between Manila and Sydney, operating up to five weekly nonstop services between Sydney and Manila.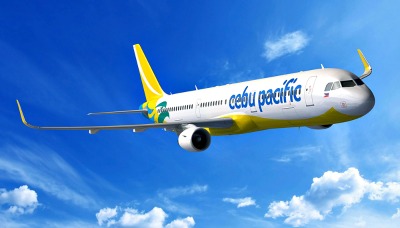 "Cebu Pacific continues to remain bullish over prospects in the Australia market. The additional frequency between Manila and Australia reflects our commitment to reinforce the Cebu Pacific effect across one of our strongest international markets. We want to continue to offer our year-round low-fares that are affordable, accessible and available to a greater number of travellers," said Candice Iyog, Vice President for Marketing and Distribution of Cebu Pacific.
"In addition to year-round low fares for to exotic destinations in the Philippines, Cebu Pacific also has easy connections to the rest of Southeast Asia at the lowest fares possible. The additional frequencies will also mean increased cargo capacity between Sydney and Manila. This bodes well for exporters, entrepreneurs and enterprises would like to bring products from Australia to the Philippines, and vice-versa; as well to Japan, China, and Korea, the rest of Southeast Asia and to Dubai."
CEB, the only Low Cost Carrier flying between Manila and Sydney, has the largest market share for both passenger and cargo services. For the first four months of 2017, Australia's Bureau of Infrastructure, Transport and Regional Economics (BITRE) showed that CEB captured 41.7% of the total passenger market share for the Manila-Sydney route; and 47.4% of the total cargo market share.
Cebu Air Inc. (CEB)
Cebu Air Inc. is the largest carrier in the Philippine air transportation industry, offering its low-cost services to more destinations and routes with higher flight frequency within the Philippines than any other airline. It also offers flights to over 60 destinations including Dubai, Tokyo, Beijing, Bali and Sydney.
CEB's 61-strong fleet, comprised of 4 Airbus A319, 36 Airbus A320, 8 Airbus A330, 8 ATR-72 500 and 5 ATR 72-600 aircraft, is one of the most modern aircraft fleets in the world. Between 2017 and 2022, Cebu Pacific will take delivery of 7 Airbus A321ceo, 32 Airbus A321neo, and 11 ATR 72-600 aircraft.