Cebu Pacific Moves Toward Paperless Flight Deck

Leading Philippine airline Cebu Pacific Air has started to roll-out 5th Generation iPad devices for its pilots, as it begins to invest in paperless flight deck technology.
The iPad will contain the pilots' Electronic Flight Bag (EFB), an information management device that will help flight crew perform tasks necessary to fly and navigate an aircraft.
CEB has started to equip pilots of its ATR aircraft fleet with the iPad EFBs last week. The ATRs are flown under CEB subsidiary Cebgo and are mainly used for inter-island routes across the Philippines. An initial 70 pilots were equipped with the iPad EFBs, with the carrier targeting to equip all 120 ATR pilots by July 13, 2017.
On the other hand, another 700 CEB pilots on the Airbus fleet will be equipped with the iPad EFBs over the next few weeks. The investment in the iPad EFBs forms part of the PHP24 Billion capital expenditure (CAPEX) earmarked by CEB for 2017.
"CEB operates one of the world's youngest fleet of ATR 72-600 aircraft, which is probably the most technologically advanced turbo-prop currently in commercial service. To complement the ATR, our investment in the iPad EFB aligns with our goal of operational excellence through the introduction of systems that enhance safety and efficiency in flight operations. With the EFB iPad, aircraft performance software and aeronautical charts are readily available, flight plans are constantly updated, and aircraft documentation/procedures are easily accessed; this is important when time critical decisions need to be made and executed in the flight deck" said Capt. Sam Avila, Cebu Pacific Vice President for Flight Operations.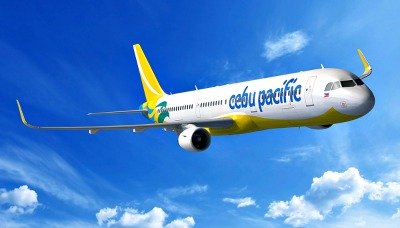 "iPad EFBs will also help us reduce our environmental footprint and manage our operational costs. Traditionally, flight manuals, charts, and other documentation used by pilots are all on paper— these paper documents weigh anywhere from 30 to 50 pounds. Going paperless will reduce our cumulative aircraft fuel burn, and consequently our carbon emissions."
The iPad EFBs display a variety of aviation data such as weather patterns, maps and charts; and perform basic calculations like fuel consumption. These are also enhanced with navigation and situational awareness capabilities to simplify preparation and in-flight procedures, which are critical during times of high air traffic congestion or poor visibility. Moreover, CEB's iPad EFBs come with a docking system that allow for seamless and fast synching and downloading of data to multiple devices.
Initial estimates indicate that CEB would save an estimated 50,000 sheets of paper per year from the full implementation and use of the iPad EFBs. Added to the reduced weight of hard copy manuals in the cockpit, this would translate to a 17 ton reduction in Carbon (CO2) emissions and a five (5) ton cut in fuel consumption.
CEB and Cebgo fly to 37 domestic and 26 international destinations, with over 104 routes spanning Asia, Australia, the Middle East, and USA. The CEB network operates flights out of six strategically placed hubs in the Philippines: Clark, Davao, Kalibo, Cebu, Iloilo and Manila.
CEB boasts of one of the youngest fleets in the world, with a total of 61 aircraft with an average age of 4.99 years. The CEB fleet is comprised of four Airbus A319, 36 Airbus A320 and eight Airbus A330; while the Cebgo fleet is composed of eight ATR 72-500, and five ATR 72-600 aircraft. Between 2017 and 2022, CEB expects delivery of seven A321CEO (Current Engine Option), 11 ATR 72-600, and 32 Airbus A321NEO (New Engine Option) aircraft.
Cebu Air Inc. (PSE: CEB)
Cebu Air Inc. is the largest carrier in the Philippine air transportation industry, offering its low-cost services to more destinations and routes with higher flight frequency within the Philippines than any other airline.
For bookings and inquiries, guests can visit www.cebupacificair.com or call the reservation hotlines (+632) 7020-888 or (+6332)230-8888. The latest seat sales can be found on CEB's official Twitter (@CebuPacificAir) and Facebook pages. Guests may also download the Cebu Pacific official mobile app on the App Store and Google Play.