Cebu Pacific Unveils New Logo

The Philippines' leading budget airline, Cebu Pacific Air rolls out its new logo starting June 1, symbolizing the airline's growth and evolution from a low-cost pioneer to its larger operations today.
Proudly Filipino, the airline now uses the country's natural canvas as inspiration, featuring shades of the Philippines' land, sea, sky and sun.
"We have always prioritized building an extensive network within and from the Philippines, because we know how much air travel makes a difference in the lives of Filipinos.
We bring the Philippine warmth and sense of fun everywhere we go. Now, with the Philippines natural colors on our logo, we showcase the country to the world," said CEB VP for Marketing and Distribution Candice Iyog.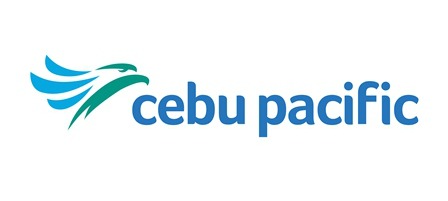 "The new branding is not just a tribute to our roots, but also a nod to the future. As we expand to farther shores, we look forward to being an even more relevant player in the wider, global market," she added.
A game changer, CEB began flying in March 1996 with four aircraft and 24 flights to key cities in the country. It revolutionized the air travel industry and changed the way Filipinos traveled. Now, it operates over 2,200 weekly flights to 34 domestic and 28 international destinations, utilizing 55 aircraft. With its wholly owned subsidiary Cebgo, it offers the widest network in the country. The airline also recently flew its 100 millionth passenger.
About Cebu Air Inc. (PSE: CEB)
Cebu Air Inc. is the largest budget carrier in the Philippine air transportation industry, offering its low-cost services to more destinations and routes with higher flight frequency within the Philippines than any other airline.
For bookings and inquiries, guests can go to www.cebupacificair.com or call reservation hotlines (02)702-0888 or (032)230-8888.