Cebu Pacific—The Only Carrier Flying From Cebu to Calbayog, Ormoc and Roxas

​The Philippines' leading budget airline, Cebu Pacific, further reinforces its position in the Visayas region with the launch of three more routes.
Starting today, November 19, CEB will officially be the only carrier flying daily between Cebu and Ormoc and Cebu and Roxas; and four times weekly (Tuesday, Thursday, Saturday and Sunday) between Cebu and Calbayog using the ATR 72-500 aircraft.
With these new destinations, CEB is now up by three with a total of 36 domestic cities being served. With this further expansion, more and more travelers now have easier access to the already wide (and continually-growing) network of Cebu Pacific.
The lowest all-in year-round fare, one-way for Cebu to Calbayog is Php1983, Cebu to Ormoc is Php 1647 and Cebu to Roxas is Php 2039.
"CEB remains committed in offering the most convenient choices for passengers at the lowest fares possible. With these additional routes in and out of the Queen City of the South, more guests can now easily explore the Visayas region. At the same time, locals can now connect not only to Cebu and Manila, but to international destinations as well. Rest assured, we will continue to persist in expanding our horizons and promote trade and tourism in the destinations we operate in," says Alexander Lao, Cebgo President and CEO.
Moreover, the addition of these new routes will foster stronger cargo services within Calbayog and Ormoc, and soon will expand in the whole of Visayas region.
Based on the current data released by the Civil Aeronautics Board, Cebu Pacific Air group is currently the largest domestic cargo carrier, representing 50% of the market.
Nearly 165 million kilos of cargo were delivered to domestic and international destinations in 2015. We service more than 2,000 accounts, tailor-fitting products to our clients' domestic and international cargo needs. This includes express cargo service, seamless transshipment, and 30 interline partnerships for worldwide reach.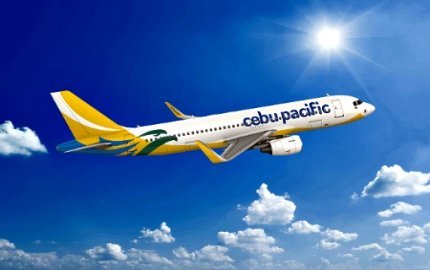 In 2015, over 4.4 million passengers were flown to and from Cebu. Cebu routes cover about 24.5% of CEB's seat capacity for 2015. With the addition of these new routes, CEB now has a total of 25 domestic routes in Cebu, which caters to the ever-increasing travel demand.
Aside from Cebu, CEB also operates flights out of five other strategically placed hubs in the Philippines: Manila, Davao, Clark, Kalibo, and Iloilo. The airline's extensive network covers over 100 routes and 66 destinations, spanning Asia, Australia, the Middle East, and USA.
CEB's 58-strong fleet is comprised of six Airbus A319, 36 Airbus A320, six Airbus A330, eight ATR 72-500, and two ATR 72-600 aircraft. Between 2016 and 2021, CEB expects delivery of two more brand-new Airbus A330, 32 Airbus A321neo, and 14 ATR 72-600 aircraft.
For bookings and inquiries, guests can visit www.cebupacificair.com or call the reservation hotlines (+632) 7020-888 or (+6332)230-8888. The latest seat sales can be found on CEB's official Twitter (@CebuPacificAir) and Facebook pages.
Guests may also download the Cebu Pacific official mobile app on the App Store and Google Play.
Cebu Air Inc. (PSE: CEB)
Cebu Air Inc. is the largest carrier in the Philippine air transportation industry, offering its low-cost services to more destinations and routes with higher flight frequency within the Philippines than any other airline.​