Cebu Pacific Expands 'Change for Good' Initiative to Iloilo and Cebu Hubs

The Philippines' leading airline, Cebu Pacific, strengthens its partnership with UN children's agency UNICEF to reach millions of vulnerable children in the Philippines through the Change for Good initiative.
On April 1, 2017, cabin crew for all Cebu Pacific flights, to and from, Iloilo and Cebu began encouraging passengers to participate and donate loose change, spare foreign currency or any amount they can spare to help children receive proper nutrition in the first 1,000 days of their lives.
"We are happy that Cebu Pacific has expanded our Change for Good partnership to include flights in Iloilo in Cebu. This allows more passengers the chance to help us in our efforts to promote good nutrition for all Filipino children," UNICEF Deputy Representative Julia Rees says.
Change for Good was established by UNICEF in 1987 globally, and in the Philippines in 2016. Cebu Pacific is the first and only partner of UNICEF for this initiative in the Philippines and Southeast Asia. Change for Good was established by UNICEF in 1987, in alliance with the global airline industry. The alliance is designed to collect spare currency from passengers on board flights of partner airlines with the aim to reach millions of children in over 150 countries.
Donations of passengers of Cebu Pacific to and from Manila have so far provided nutritional supplements to over 31,000 poor households with pregnant mothers and over 27,500 children, 6-23 months of age at risk of developing micronutrient deficiencies in the Philippines this year.
A portion of the funds also supports barangay-level information drives on nutrition in UNICEF's focus areas in Northern Samar, Zamboanga, and Maguindanao.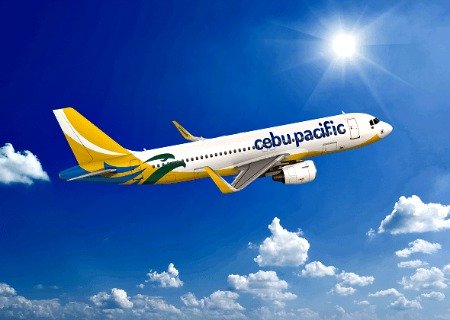 "We are very grateful to everyjuan who has donated to 'Change for Good'. Your donations enable UNICEF to reach thousands of children in barely a year. The program is a practical way to put spare foreign currency or loose change to good use, rather than letting these become clutter.
As we roll out to more flights, we hope that our passengers can continue to share what they can to help children in need," said Atty. JR Mantaring, CEB Vice President for Corporate Affairs.
UNICEF estimates that in the Philippines, around four million children suffer from stunting – a condition that prevents a child's body and brain from their healthy development. The collections from Change for Good helps UNICEF Philippines' First 1,000 Days campaign, which aims to provide optimal health and nutrition in the first 1,000 days of a Filipino child, from conception to the child's second year of life.
Cebu Air Inc. (PSE: CEB)
CEB currently offers flights to a total of 37 domestic and 29 international destinations, operating an extensive network across Asia, Australia, the Middle East, and USA. Its 59-strong fleet is comprised of four Airbus A319, 36 Airbus A320, seven Airbus A330, eight ATR 72-500, and four ATR 72-600 aircraft. Between 2017 and 2021, CEB expects delivery of one more brand-new Airbus A330, 32 Airbus A321neo, and 12 ATR 72-600 aircraft.
For bookings and inquiries, guests can visit www.cebupacificair.com or call the reservation hotlines (+632) 7020-888 or (+6332)230-8888. The latest seat sales can be found on CEB's official Twitter (@CebuPacificAir) and Facebook (www.facebook.com/cebupacificair) pages.
UNICEF Change for Good®
Change for Good® is an innovative global partnership between UNICEF and the international airline industry. The alliance is designed to collect spare currency from passengers and convert these into life-saving materials and services for vulnerable children around the world. Since its launch in 1987, it has generated over US$70 Million for children in need.
Currently, several major airline carriers run Change for Good® collections on their international and domestic flights. These are Aer Lingus, Alitalia, All Nippon Airways (ANA), American Airlines, Asiana Airlines, Cathay Pacific, Finnair, JAL, QANTAS and, in the Philippines, Cebu Pacific.
To learn more, visit 1000days.unicef.ph