Cebu Pacific Marks 10th Anniversary of Davao as its Mindanao Hub

​Cebu Pacific partners with tourism stakeholders for Visit Davao Summer Festival 2018
Cebu Pacific marks the tenth anniversary of Davao as its Mindanao hub, with the c​ommitment to continually help promote the region as an attractive destination for the leisure and Meetings, Incentives, Conferences, and Exhibitions (Mice) tourist markets. This as the Philippines' leading carrier renews its partnership with the Davao Fun Sale Execom, Inc for the fifth installment of the Visit Davao Summer Festival (VDSF).
Formerly known as the Visit Davao Fun Sale, the annual program is initiated by the Department of Tourism, the local governments in the Davao region, as well as private sector stakeholders such as the Dava​o Hotels and Resorts Sales and Marketing Association, Restaurant Owners Association of Davao City, the Visit Davao Tours Consortium, the MICE Organizers Ventures Davao, and the Davao Wellness and Spa Association.
Cebu Pacific has been a partner of the VDSF since the program was launched five years ago. This year, the partnership continues to promote Davao and peripheral areas in Southern Mindanao as safe, enjoyable and exhilarating travel and adventure destinations for both local and foreign tourists.
As part of the ten-week for VDSF, Cebu Pacific is flying-in top adventure travel bloggers and digital influencers from Singapore and the United Arab Emirates to experience the culture, sights and sounds of Davao City and the neighboring areas of Sta Cruz, Davao del Sur, the Island Garden City of Samal, Davao del Norte, Mati City, Davao Oriental and Compostela Valley.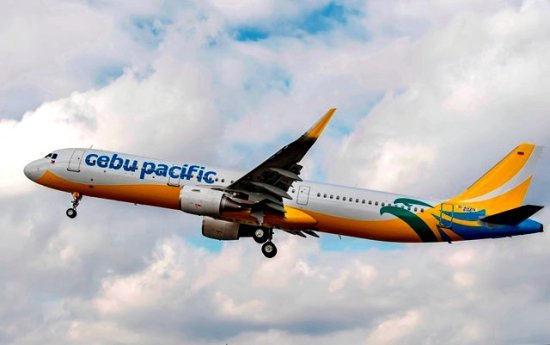 Cebu Pacific Marks 10th Anniversary of Davao as its Mindanao Hub
"Davao and adjacent provinces have so much to offer tourists—from thrill-seekers to laidback travelers; families on vacation; barkadas on a getaway and even solo backpackers. We want people to spread the word and dispel any notions they may have about Mindanao in general. We strongly feel that positive word-of-mouth is integral to promoting the region, especially for foreign tourists," said Charo Logarta Lagamon, Corporate Communications Director of Cebu Pacific.
Last year, Cebu Pacific flew media groups, content creators and digital influencers from Shanghai, China, South Korea and Singapore, in partnership with several tourism establishments.
Davao is one of the pioneer routes of Cebu Pacific, with the maiden Manila-Davao-Manila service in 1996.
In 2008, Cebu Pacific designated the Davao City International Airport as its hub in Mindanao—and to this day, remains its largest in the region, with direct connections to Tagbilaran, Bacolod, Cagayan de Oro, Cebu, Dumaguete, Iloilo, Manila, Tacloban and Zamboanga; as well as Singapore.
Cebu Pacific mounts over 148 flights per week to and from the Davao City International Airport, representing about eight percent (8%) of the total number of flights mounted weekly. In 2017, Cebu Pacific flew over 2.6 Million passengers, representing roughly 12% of the total 19.7 Million flown during the entire year.
The extensive route network of Cebu Pacific in Davao has also supported logistics in the region by providing faster and more efficient means to move goods across the country. In 2017, Cebu Pacific carried over 15,000 tons of cargo to and from Davao, such as Whole Tuna, Tuna Products; and fresh fruits like Lanzones, Pomelo, Mango and Mangosteen.
Cebu Pacific has a fleet of 62 aircraft with an average age 5.03 years—one of the youngest in the world.
The CEB fleet is comprised of one (1) Airbus A321CEO, 36 Airbus A320, 8 Airbus A330, eight (8) ATR 72-500, and nine (9) ATR 72-600 aircraft. In the coming weeks, Cebu Pacific will take delivery of an additional three (3) Airbus A321CEO aircraft, with another three A321CEOs arriving in the next several months. From late-2018 until 2022, Cebu Pacific expects delivery of 32 Airbus A321NEO (New Engine Option).
The new aircraft, which amounts to a total investment of over US$5 Billion, supports Cebu Pacific's expansion plans across the Philippines and the broader Asia-Pacific region, further boosting a network that now spans over 106 routes on 37 domestic and 26 international destinations.