Cebu Pacific Commences Operations out of new Puerto Princesa Terminal

The Philippines' leading budget airline, Cebu Pacific, begins its flight operations in and out of the new terminal of the Puerto Princesa International Airport.
Now with a wider runway, infrastructure that can handle wide-bodied aircraft and a terminal building that can accommodate over 1,000 passengers, the new international airport is expected to boost tourism in the world-class island that is Palawan.
Cebu Pacific is the largest carrier operating in and out of Puerto Princesa, with a total of 550 flights to and from the capital of Palawan weekly via three of its major hubs: Manila, Cebu and Iloilo.
In 2016, CEB flew the most number of passengers to and from Puerto Princesa, garnering over 50% of the total market share.
CEB will be increasing the capacity of its flights to and from Puerto Princesa, upgrading from the 180-seater Airbus A320 to the Airbus A321 neos with a 230 seating capacity.
"Cebu Pacific shares the joy of the Palaweños in the opening of the newest world-class airport in Puerto Princesa, as this is expected to boost trade and tourism even more in the Palawan region. We are positive that with this expansion, we will be able to help achieve the government's goal of increasing tourist arrivals to Palawan.
With the new airport able to handle international flights, it now makes Puerto Princesa attractive for direct connections to and from key foreign tourist markets.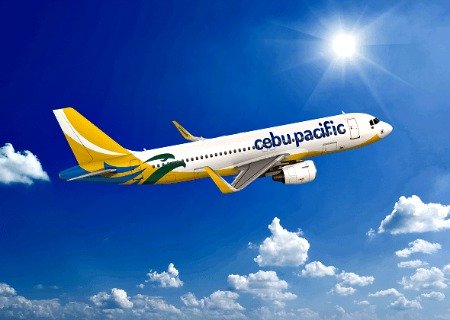 And by offering more seats, CEB will be able to provide even lower fares, allowing more Juans to see the beauty that is Palawan," said Atty. JR Mantaring, CEB Vice President for Corporate Affairs.
Palawan, listed as among the world's best islands by the Conde Nast travel magazine, is not only home to pristine white-sand beaches, but also to other renowned destinations, such as the Puerto Princesa Underground River. Guests wanting to maximize their stay in Puerto Princesa may avail of Cebu Pacific's "CEB Transfers" service, enabling travelers to conveniently visit and hop to Palawan's Sabang Underground River—listed as among the world's wonders.
Aside from Manila, Cebu and Iloilo, CEB also operates flights out of three strategically placed hubs in the Philippines: Clark, Davao and Kalibo. The airline's extensive network covers over 100 routes and 66 destinations, spanning Asia, Australia, the Middle East, and USA.
For bookings and inquiries, guests can visit www.cebupacificair.com or call the reservation hotlines (+632)7020-888 or (+6332)230-8888. The latest seat sales can be found on CEB's official Twitter (@CebuPacificAir) and Facebook pages.
Guests may also download the Cebu Pacific official mobile app on the App Store and Google Play.
Cebu Air Inc. (PSE: CEB)
Cebu Air Inc. is the largest carrier in the Philippine air transportation industry, offering its low-cost services to more destinations and routes with higher flight frequency within the Philippines than any other airline.
The airline's 59-strong fleet is comprised of four Airbus A319, 36 Airbus A320, seven Airbus A330, eight ATR 72-500 aircraft and four ATR 72-600. Between 2017 and 2021, CEB expects delivery of one more brand-new Airbus A330, 32 Airbus A321neo, and 12 ATR 72-600 aircraft.