Cebu Pacific to Hold Cabin Crew Grand Recruitment

The Philippines' leading budget airline, Cebu Pacific spreads its wings farther as it calls for aspiring cabin crew to join its recruitment fairs in Manila, Dumaguete and Tagbilaran this January 2017.​
CEB is set to recruit as many as 300 cabin crew to add to CEB's growing family of nearly 4,000.
The recruitment fairs will be held in the following cities:
Manila (Cebu Pacific Building, Pasay City) on January 14;
Dumaguete City (La Residencia Almar Hotel, Rizal Blvd., Dumaguete City, Negros Oriental) on January 28;
Tagbilaran City (MetroCentre Hotel and Convention Center, C.P. Garcia Ave., Tagbilaran City, Bohol) on January 29.
More opportunities for interested applicants will be made available all throughout 2017, as CEB will be conducting more recruitment fairs on later dates at chosen areas in Luzon, Visayas and Mindanao.
"Last year's recruitment fair in Manila alone was visited by about 1000 aspiring Juans.
This year, we aim to make the fair even bigger by reaching out to more areas in the Philippines.
We encourage everyone to take on the challenge to be part of the Philippines' leading airline and contribute to bringing people together through safe, affordable, reliable and fun-filled air travel," said Atty. JR Mantaring, CEB Vice President for Corporate Affairs.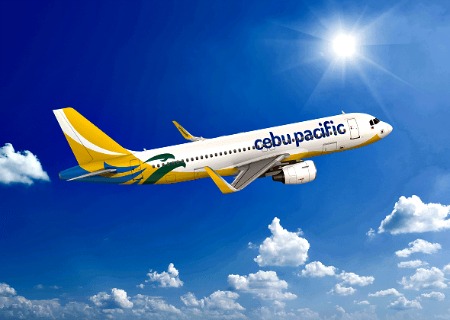 CEB will process the applications on the same day, between 9:00 A.M. to 3:00 P.M. Acceptance of updated curriculum vitae (CV) with 2x2 photo will be until 1:00 P.M. only.
Applicants must possess a dynamic personality, height of at least 5'3" for female, and 5'7" for male, weight that is proportional to height, clear complexion, good eyesight and a catchy smile, among others.
Responsibilities include guaranteeing the safety of guests on board the aircraft, and ensuring that guests have a fun and pleasant flying experience.
Detailed job descriptions and qualifications can also be found on www.cebupacificair.com or CEB's page on jobstreet.com.ph.
CEB currently offers flights to a total of 38 domestic and 30 international destinations, operating an extensive network across Asia, Australia, the Middle East, and USA.
Its 57-strong fleet is comprised of four Airbus A319, 36 Airbus A320, seven Airbus A330, eight ATR 72-500, and two ATR 72-600 aircraft.
Between 2017 and 2021, CEB expects delivery of one more brand-new Airbus A330, 32 Airbus A321neo, and 14 ATR 72-600 aircraft.
For bookings and inquiries, guests can visit www.cebupacificair.com or call the reservation hotlines (+632)7020-888 or (+6332)230-8888. The latest seat sales can be found on CEB's official Twitter (@CebuPacificAir) and Facebook pages.
Guests may also download the Cebu Pacific official mobile app on the App Store and Google Play.
About Cebu Air Inc. (PSE: CEB)
Cebu Air Inc. is the largest carrier in the Philippine air transportation industry, offering its low-cost services to more destinations and routes with higher flight frequency within the Philippines than any other airline.