Cebu Pacific Bullish on Mindanao as New VisMin Routes Begin
The Philippines' leading airline, Cebu Pacific, expands its coverage in the Visayas and Mindanao, beginning commercial operations of new routes that link the fastest growing economic and business hubs through passenger and air cargo services.
CEB wholly-owned subsidiary Cebgo began flying three times weekly (Monday, Wednesday, and Friday) between Cebu and Masbate; Zamboanga and Cotabato; as well as Davao and Dumaguete.
Cebgo also started flying four times a week (Tuesday, Thursday, Saturday, and Saturday) between Cagayan de Oro and Zamboanga; and Davao and Tacloban. Cebgo utilizes its fleet of Avion de Transport Regional (ATR) aircraft for the new routes.
"Cebu Pacific remains bullish over prospects in Mindanao. We are optimistic that our new air services that link the key cities of Davao, Zamboanga, Cotabato and Cagayan de Oro would strengthen family and cultural ties, and foster economic development in Mindanao. Our new intra-island routes provide Mindanaoans convenient air connections; and support the government's push for more infrastructure investments in Mindanao," said Alex Reyes, CEB Vice President for Cargo Operations.
Aside from Cagayan and Cotabato, Cebu Pacific also flies to Manila, Cebu, Davao and Tawi-Tawi from Zamboanga. From Davao, the CEB hub in Mindanao, the carrier boasts an extensive domestic network with over 140 flights weekly to and from Cebu, Bacolod, Cagayan de Oro, Iloilo, Zamboanga, Dumaguete, Tacloban and Manila. CEB also has a direct flight to Singapore twice a week from Davao.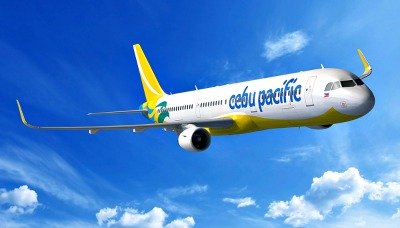 Representing Zamboanga City Mayor Maria Isabelle "Beng" Climaco-Salazar, City Administrator Angelique Go said, "These routes would also help strengthen links between local communities to encourage more business and tourism opportunities in the country. We thank Cebu Pacific for providing modern standards of comfort and competitive fares to our Mindanaoan passengers."
Speaking on behalf of Davao City Mayor Inday Sara Duterte-Carpio, Councilor Danilo Dayanghirang noted that "These direct routes are an answer to the growing need for greater inter-island connectivity around the country, and are reflective of the competitiveness and reliability of Cebu Pacific."
To date, Cebu Pacific offers the most number of flights in and out of Mindanao, with a total of 894 weekly; while its Visayas flights total 1,220 per week.
For his part, Dumaguete Mayor Felipe Antonio Remollo said they would work with their Davao counterparts to forge a partnership for mutual tourism development since "the new route will usher in more flights and improve connectivity. It will increase economic development, extending beyond Negros Oriental to nearby Siquijor."
CEB offers its lowest all-in one way year-round fare from Zamboanga to Cotabato at Php1,806; from Cagayan de Oro to Zamboanga at only Php1,906; from Davao to Dumaguete for as low as Php2,590; and from Davao to Tacloban at only Php 2,142. Guests may also fly between Cebu and Masbate for as low as Php1,757.56.
Cebu Pacific and Cebgo fly to 37 domestic and 26 international destinations, with 109 routes spanning Asia, Australia, the Middle East, and USA. The CEB network operates flights out of six strategically placed hubs in the Philippines: Clark, Davao, Kalibo, Cebu, Iloilo and Manila.