Cebu Pacific and UNICEF Join Forces
Now, flying with Cebu Pacific will not only take travelers to the best destinations here and abroad, it will also bring much-needed health and nutrition to infants and young children.
Cebu Pacific (PSE:CEB), the Philippines' leading airline, and the United Nations Children's Fund (UNICEF) have partnered to introduce the Change for Good program in the country. CEB is the Change for Good launch partner in Southeast Asia.
"Change for Good is an extraordinary opportunity to help lay the foundation for the Philippines' future. The team looks forward to working hand in hand with our guests in making a difference in many children's lives," said Lance Gokongwei, Cebu Pacific President and CEO.
Change for Good® is an innovative global partnership between UNICEF and the international airline industry. Established in 1987, the program is designed to collect donations from passengers and convert these into life-saving materials and services for vulnerable children in more than 150 countries around the world.
Change for Good will initially be implemented from CEB's Manila hub starting July 1, before being rolled out across its other Philippine hubs.
"We are very thankful to Cebu Pacific for empowering its thousands of everyday passengers to contribute through their own small way, towards helping provide health and wellness to children in the most at-risk communities," said Lotta Sylwander, UNICEF Philippines country representative.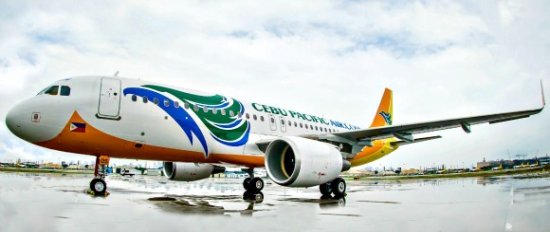 During mid-flight, after the Fun Games, CEB cabin crew will invite passengers to make a donation to help fund UNICEF's 1,000 Days Health and Nutrition program.
The program aims to provide optimal health and nutrition in the first 1,000 days of a Filipino child, from a mother's pregnancy to the child's second year of life. Safeguarding the health and nutrition of children during this critical window will ensure that they are protected from life-threatening childhood diseases, that they finish more years of school, and even earn up to 50% more as adults.
CEB, which marked its 20th year of operations this year, chose UNICEF's First 1,000 Days Health and Nutrition program as the beneficiary of its Change for Good partnership. The first 1,000 days of a child are crucial to physical and mental growth and is the foundation of the child's ability to grow, learn and earn later in life.
Donate to UNICEF's Change for Good 1,000 Days program on your Cebu Pacific flights, starting July 1! For more information on Change for G​​ood, visit www.cebupacificair.com and 1000days.unicef.ph.
Cebu Air Inc. (PSE: CEB)
Cebu Air Inc. is the largest carrier in the Philippine air transportation industry, offering its low-cost services to more destinations and routes with higher flight frequency within the Philippines than any other airline.
UNICEF
UNICEF promotes the rights and wellbeing of every child, in everything we do. Together with our partners, we work in 190 countries and territories to translate that commitment into practical action, focusing special effort on reaching the most vulnerable and excluded children, to the benefit of all children, everywhere. For more information about UNICEF and its work please visit www.unicef.ph
For further information, please contact:
Cebu Pacific
Hazel Gonzales – Corporate Communications Manager
Phone: (+632) 802 7000 local 6172
Email: Hazel.Gonzales@cebupacificair.com ​
UNICEF Philippines
Zafrin Chowdhury – Chief of Communication
Tel: (+632) 901 01 77 / Mobile: +63 917 867 8366
Email: zchowdhury@unicef.org