Cebu Midtown Hotel

Located in a great uptown location and sitting atop Robinson's Mall, Cebu Midtown Hotel is a convenient bargain near everything.
Situated beside Fuente Osmena Circle, which marks the center of metropolitan Cebu, it is at the center of bustling Cebu and within walking distance to restaurants and nightlife.
The lobby is open and spacious and a great place to meet friends or business associates. The restaurant provides a view overlooking Fuente Osmena traffic circle and park.
The Midtown is an icon in the center of the city that everyone is familiar with. There is usually entertainment in the evening in the lobby lounge.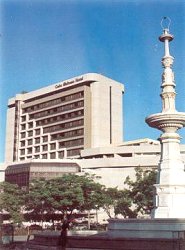 The Midtown Hotel Cebu has a pool on an outer deck near the roof. It's a nice place to go and relax or take a dip in the pool.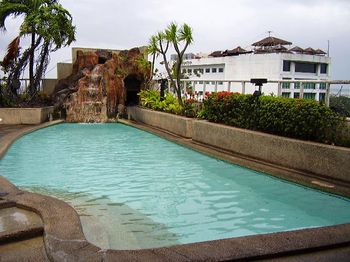 The fountain provides a soothing sound that relaxes the soul even though you are in the middle of the city.