Cebu Pacific to Begin Boracay Night Flights
The Philippines' leading budget airline, Cebu Pacific, will start evening flights to and from Caticlan, the gateway to Boracay Island, beginning July 1, 2017. CEB is the first carrier to mount night flights and utilize the upgraded air traffic control system and newly-installed night navigational equipment at the Godofredo P. Ramos Airport.
CEB will be mounting two additional round-trip flights daily between Manila and Caticlan, with the last flight leaving Manila at 6:55pm and returning from Caticlan at 8:45pm. The new flights will utilize the ATR aircraft under subsidiary Cebgo.
Currently, the last flight from Manila to Caticlan leaves at 3:30pm with the return flight at 5:10pm. In total, Cebu Pacific has 39 flights weekly between Manila and Caticlan; 14 between Cebu and Caticlan; and seven between Clark and Caticlan. The night frequencies will add 12 more flights to Caticlan to bring the total CEB frequency to 72.
The mounting of night operations at the Caticlan Airport was given the go-signal following technical reviews and consultations on its night operation capability with the Civil Aviation Authority of the Philippines (CAAP), the Department of Transportation, and other relevant aviation authorities. Prior to Caticlan, Cebu Pacific had mounted night flights to and from the Roxas City Airport in Capiz, the Laguindingan Airport (Cagayan de Oro) in Misamis Oriental, and the Legazpi International Airport in Albay as soon as these were approved by aviation authorities for night capability.
"We thank CAAP for continually leading the scale-up of our airports to night-flying capability.
We believe that expansion of operating times will not only boost frequencies to key domestic routes, but it will also give travelers more options, greater flexibility on when they fly and also help decongest air traffic, especially during the peak flying hours at noon and early afternoon," said Atty. JR Mantaring, Vice President for Corporate Affairs of Cebu Pacific.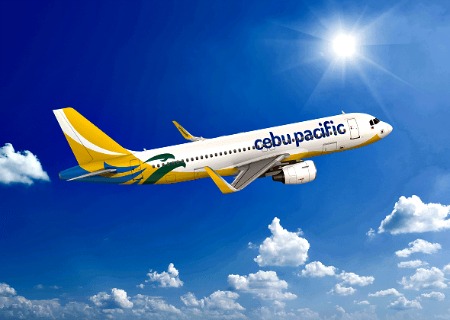 "The mounting of evening flights to and from Boracay was a long-standing request of tourism stakeholders. We take pride in being able to deliver this need to everyJuan. More frequency will also mean more passengers being able to avail of our lowest year-round fares," added Mantaring.
For as low as Php 2,774.88, passengers can fly from Manila to Caticlan, while Cebu Pacific also offers daily flights from Clark to Caticlan at Php 2,365.88 and from Cebu to Caticlan at only Php 2,217.88.
For bookings and inquiries, guests can visit www.cebupacificair.com or call the reservation hotlines (+632) 7020-888 or (+6332)230-8888. The latest seat sales can be found on CEB's official Twitter (@CebuPacificAir) and Facebook pages.
Guests may also download the Cebu Pacific official mobile app on the App Store and Google Play.
Cebu Air Inc. (PSE: CEB) and Cebgo
Cebu Air Inc. is the largest carrier in the Philippine air transportation industry, offering its low-cost services to more destinations and routes with higher flight frequency within the Philippines than any other airline.
Cebgo, its wholly-owned subsidiary, currently offers flights to 27 Philippine destinations utilizing an exclusive fleet of eight ATR 72-500 aircraft, and five ATR 72-600 aircraft. Cebgo has two strategic hubs in the Philippines namely, the Ninoy Aquino International Airport (NAIA) Terminal 4 in Manila, and Mactan Cebu International Airport (MCIA) in Cebu.
Cebu Pacific flies to 37 domestic and 26 international destinations, with over 104 routes spanning Asia, Australia, the Middle East, and USA. CEB operates flights out of six strategically placed hubs in the Philippines: Clark, Davao, Kalibo, Cebu, Iloilo and Manila.