Prism Lounge-The Newest Lounge Bar in Clark Pampanga Philippines

Widus Resort and Casino has opened the Prism Lounge which is an upscale bar that offers different cocktails in a relaxing atmosphere.
It provides a great selection of beverages and drinks combined with nice entertainment and outstanding service.
The furniture and fixtures are intricately chosen for the guests' comfort yet with a touch of elegance and sophistication.
Prism Lounge offers different all time favorite cocktails such as Daiquiri, Pina Colada, Kamikaze, Tom Collins and White Russian to name a few.
You can also try the signature drinks such as Goblet on Fire, Marco Polo, Scooby Doo and Rainbow which is the signature cocktail.
Other alcoholic beverages such as Aperitif, Liqueurs, Vodka, Gin, Tequila, Rum, Whiskey, Cognac, Brandy, Wines, Local Beer and Imported Beers and Non Alcoholic drinks are also being served.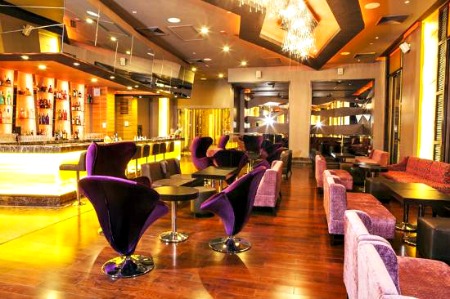 They also offer different cocktails every night for only Php140. Sumptuous dishes and appetizers are served also such as Black and White Tempura, Prism Trio and Salmon Bruschetta to name a few of its famous dishes.
Prism provides unique and stylish touch that creates the most exclusive atmosphere in Clark Pampanga.
It brings nice entertainment, great cocktail selection and scrumptious dishes in one place. You will surely enjoy a new and exciting experience!
Widus Resort and Casino is located in Clark Freeport Zone Pampanga, 5 minutes away from Diosdado Macapagal International Airport (DMIA) which offers both local and international flights via different airlines and 5 minutes away from Duty Free Shops.
You can also enjoy nearby local attractions and historical landmarks. For inquiries and reservations, please call (+6345) 499-1000 or visit www.widus.com.