Ayala Land Hotels to Invest PHP15B to Build 9 More Seda Hotels 

Ayala Land Hotels and Resorts Corp. (AHRC) will invest PHP15 billion to build nine more Seda hotels that would add to its inventory of over 2,400 rooms over the next three years until 2019.
Melissa Carlos, group director of sales and marketing, said these new hotels are located in Vertis North in Quezon City, Bacolod City, Lio El Nido in Palawan, Circuit Makati, Arca South in Taguig City, Bonifacio Global City (BGC), Makati, Paranaque and Cebu.
Since its founding in 2012, Seda has built up its room inventory to 817 rooms spread over five properties: Seda BGC, Seda Centrio in Cagayan de Oro City, Seda Abreeza in Davao City, Seda Nuvali in Laguna and Seda Atria in Iloilo City.
With the completion of new hotels, Seda targets to operate 3,281 rooms by 2019, in line with its goal to be the leading Filipino hotel brand catering to global travelers in the Philippines.
Carlos said the average occupancy rate of Seda hotels is at 72 percent.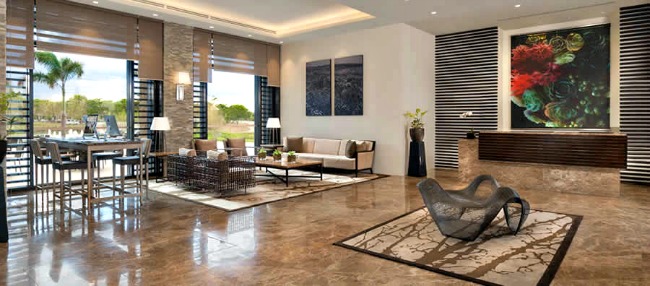 Seda Nuvali, Sta. Rosa City, Laguna
"The performance of the existing hotels has been quite good with that kind of occupancy. In each city that we are operating, we usually get the number one spot in terms of market share so it's very promising," she said in an interview.
Carlos added that building hotels is among the components of Ayala Land Inc.'s (ALI) mixed-use or township developments.
"All the hotels are doing very well. Last year, all the hotels were able to achieve revenue targets including the youngest which is Seda Atria in Iloilo," she added.
Seda will launch this April 2017, its biggest city hotel with 438 rooms, Seda Vertis North in Quezon City, where business potential is huge.
Seda Capitol Central in Bacolod is opening in the third quarter of this year, with 154 rooms.
Seda will also launch a resort hotel in AHRC's new tourism estate in El Nido town in the Palawan mainland called Lio. Seda Lio will have 153 rooms and will be completed in the last quarter of 2017.
The excellent performance of Seda BGC has prompted the addition of a new tower with 342 rooms, including 48 serviced apartments to cater to long-stay guests, many of whom are project consultants and remain in the country from three to six months.
The new stand-alone Seda BGC tower to be completed in 2018 will seamlessly interconnect with the current tower at three levels.
Seda's next generation of city hotels in Makati, Taguig, Cebu, the Bay Area in Manila will be bigger and ranging from 200 to 350 rooms. (PNA)FPV/Leslie D. Venzon