Albay Hopeful for Approval of South Railway Project
Albay second district Representative Joey S. Salceda said Thursday he is hopeful that President Rodrigo Duterte would give his approval to the PHP 285-billion south line of the North-South Line Railway Project (NSRP) after the National Economic and Development Authority (NEDA) endorsed the project for implementation.
He said NEDA has recently announced that the south line project, which would connect Metro Manila and Bicol Region, only needs President Duterte's approval this month for the project to take off.
Salceda, in a text message to the PNA, expressed belief the President would approve the NEDA recommendation since this is a critical and central project of his administration.
He said that the existing right-of-way, except for the Camalig to Matnog section and sections with informal settlers, would cost around PHP32 billion as the Philippines' counterpart.
Salceda said the South Line railway project would remain a priority investment project of the national government.
He said he has personally discussed the project with NEDA Secretary Ernesto Pernia and Budget Secretary Benjamin Diokno wherein it was agreed upon that the project would be among the milestone projects of the Duterte administration.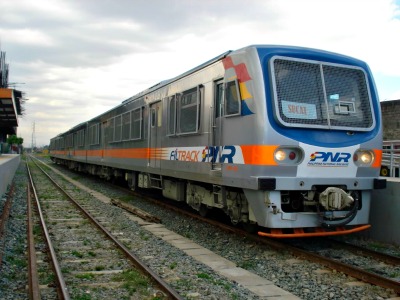 Philippine National Railway
Salceda was asked about the difference in the project cost which was earlier pegged at P171 billion as endorsed by the Bicol Regional Development Council while the NEDA endorsed cost was placed at P285 billion.
He said under the new project cost, the project would be using standard gauge railroad tracks that could accommodate trains running at 150 kph or more while the P171-billion project cost was for narrow gauge tracks where trains could run at a speed of 75kph.
"Once the President approves the project, the construction could start upon signing of the 'Exchange of Notes' under the recent loan agreement made at the recent the Philippine Chinese Economic Minsters Conference," said Salceda.
According to NEDA the NSRP's south line, which will be financed through Official Development Assistance or ODA, would be used to revive the Philippine National Railways' or PNR south line.
It covers the 653-km railway system from Manila-Legazpi to Matnog, Sorsogon routes.
Salceda said under the project, the Tutuban-Los Baňos line would be financed by Japan while the Los Baňos-Matnog, Sorsogon would be financed by China.
The project, which is expected to be completed and operate by 2021, would improve connectivity and efficiency among urban centers and increase productivity in the industry, services and agriculture sectors. (PNA)/Mar S. Arguelles