AirAsia offers 20% Discount on Mobile Bookings
AirAsia is offering a 20 percent discount on all flights purchased via its mobile app and mobile website from June 3 (0000, GMT +8) to June 5, 2016 (2400, GMT +8) for travel between June 6 and Sept 30, 2016.
In a statement Friday, AirAsia said to enjoy the discount, guests booking via the mobile app or mobile website (mobile.airasia.com) only have to enter the "MOBILE20" code when prompted.
The promotion is applicable for all AirAsia and AirAsia X flights with flight codes AK (AirAsia Malaysia), D7 (Malaysia AirAsia X), FD (AirAsia Thailand), XJ (Thai AirAsia X), QZ (AirAsia Indonesia), XT (Indonesia AirAsia X), PQ (AirAsia Philippines) and I5 (AirAsia India).
East Asian market makes up nearly half of total Philippine visitors
Nearly half of the total foreign tourist arrivals from January to April 2016 came from countries in East Asia, the Department of Tourism (DOT) said Thursday.
Data from the DOT show that East Asian countries supplied 49.20 percent of total tourist arrivals to the Philippines for January to April 2016, a 14.25 percent growth from the arrivals in the same period last year.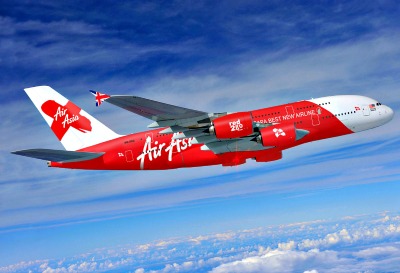 The department recorded 2.07-million tourist arrivals for the first four months of the year, reflecting the strong performance of the tourism industry.
DOT Undersecretary Benito Bengzon, Jr. attributed these increases to the department's aggressive marketing activities, international events held in the country, and the foreign markets' increasing awareness of the product offerings of the different Philippine destinations.
By regional grouping, the East Asian region is the biggest source of arrivals with 1.02-million tourists, accounting for almost half of the total visitor volume. Top market is still Korea with 481,596 arrivals for January to April 2016 and 23.22 percent of the total arrivals.
Except for Hong Kong and Macau, East Asian markets grew. China showed the biggest increase from its arrival of 126,293 in 2015 to 238,523 this year or 88.86 percent Second visitor-generating market is still USA with 303,951 visitors or 14.66 percent of the total, and recording a 7.18 percent increase from the figure of 283,577 arrivals during the same period last year.
Third top market is China with 238,523 arrivals or an 11.50 percent share of the total arrivals.
Rounding up the top ten visitor markets are Japan, Australia, Taiwan, Canada, United Kingdom, Singapore and Malaysia.
Countries which posted substantial growth in inbound traffic to the Philippines from January to April 2016 include France with 23,980 tourists, Germany with 35,639 arrivals, Sweden with 11,588 arrivals, and India with 29,578 arrivals.
Meanwhile, tourism receipts for January to April 2016 posted an increase of 12.34 percent over the 2015 receipts for the same period with Php 86.66-billion. (PNA) RMA/Azer N. Parrocha