AirAsia Now Flies to Cagayan de Oro
Celebratory fares from as low as P490, all-in for CDO to Manila, Clark, Iloilo and Cebu are up for grabs now at www.airasia.com
AirAsia is expanding its domestic network in Mindanao with the addition of new flights from Cagayan De Oro City to Manila, Cebu, Iloilo and Clark starting October 28, 2018.
AirAsia Philippines CEO Captain Dexter Comendador said, "AirAsia is committed to connect communities in the Philippines.
Our newest routes connecting Northern Mindanao to Cebu and Iloilo in Visayas and to Manila and Clark in Luzon will provide the much-needed domestic connections as there are definitely great tourism and business potentials here.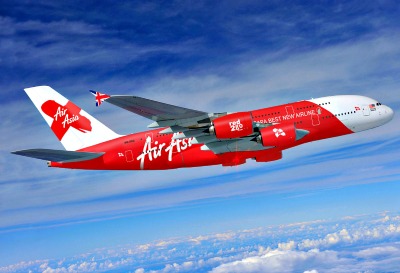 AirAsia Now Flies to Cagayan de Oro
Let's paint Cagayan de Oro City skies red and make air travel more affordable, convenient and reliable."
To celebrate the launch of AirAsia's newest Cagayan de Oro City routes, promo fares from as low as P490, all-in seat sale are now available for booking at www.airasia.com today until August 12, 2018 for travel period between October 28, 2018 to March 30, 2019.
AirAsia Flights to Cagayan de Oro
AirAsia's Cagayan de Oro - Manila route will operate twice daily, Cagayan de Oro - Cebu route with flights daily while Cagayan de Oro – Iloilo three times weekly and Cagayan de Oro - Clark at four times weekly.