AirAsia Celebrates a Decade of World's Best
AirAsia has been named the World's Best Low-Cost Airline for the tenth year in a row.
AirAsia won the accolade at the 2018 Skytrax World Airline Awards, held yesterday at The Langham, London.
Dubbed the 'Oscars of the Aviation Industry', the Skytrax Awards are the global benchmark of airline excellence with over 20.36 million customers surveyed worldwide by more than 105 nationalities, measuring standards across 49 key performance indicators of an airline's frontline products and services.
AirAsia co-founder, Executive Chairman of AirAsia Group Berhad and Group CEO of AirAsia X Datuk Kamarudin Meranun accepted the award in London together with AirAsia's long-serving Allstars from across the region.
The four selected Allstars were Acting Head of Ground Operations Ahmad Bin Ismail from Malaysia (17 years of service), Assistant Cabin Crew Manager Robert Anthony Gutierrez from the Philippines (7 years of service), Head of ICT Pipat Khunprakan from Thailand, AirAsia's first staff in Thailand (15 years of service) and Assistant Flight Dispatch Manager Koji Kaneko who dispatched AirAsia Japan's very first flight (4 years of service).
Datuk Kamarudin Meranun said, "I'm honored to celebrate our record-breaking tenth win today with our Allstars who have been with us on this journey since the early days. This moment feels surreal.
I remember the ecstatic feeling of being named the world's best low-cost airline for the very first time ten years ago. I would have never imagined we would remain the world's best for a decade. Thank you for your tremendous love and support. We will continue to champion low fares and hopefully transform many more lives in the process."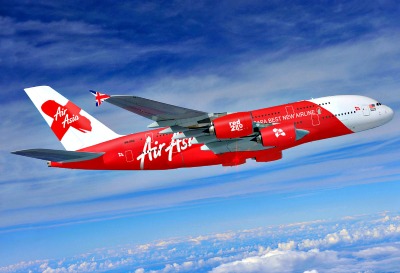 AirAsia Celebrates a Decade of World's Best
AirAsia X was also presented World's Best Low-Cost Airline Premium Cabin for the sixth consecutive year. Chairwoman of AirAsia X Tan Sri Rafidah Aziz accepted the award for AirAsia X.
Tan Sri Rafidah Aziz said, "Any success and achievement by the AirAsia Group and AirAsia X Group is a direct contribution and value add of every Allstar. As such, it is important that levels of competency, efficiency, and performance be continuously enhanced and upgraded so that the companies will be able to maintain their world-class status in the highly competitive regional and global aviation industry. Everyone must strive to be an asset to the AirAsia Group and AirAsia X Group. Congratulations everyone!"
AirAsia also took home Asia's Best Low-Cost Airline, received by Deputy Group CEO (Airline Business) Bo Lingam who joined AirAsia in 2001 as a Ground Operations Manager.
Bo Lingam said, "In my seventeen years at AirAsia, I have witnessed how AirAsia has realised the dreams of more than half a billion people, especially in Asean. We have connected people and places, we have created jobs across the region, we have enabled small businesses to grow, and we have contributed to tourism in Asean and beyond. Knowing we have made a difference makes all the battles worth fighting."
In true One AirAsia spirit, the win was celebrated across the group in AirAsia offices in Kuala Lumpur, Bangkok, Jakarta, Manila, Bangalore and Nagoya, with a special live interactive show broadcasted on AirAsia's Facebook page.
AirAsia also brings the celebration to major hub airports, namely KL International Airport 2 (KLIA2), Soekarno-Hatta International Airport in Jakarta, and Don Mueang International Airport in Bangkok from 17 - 22 July, with boarding pass-enabled photobooths and a chance of winning tickets to their dream AirAsia destination.
As part of the celebration, AirAsia will be offering unbelievably low fares on 23 - 29 July on www.airasia.com and AirAsia mobile app. Guests also stand a chance to win one year of free flights* by participating in our #WeAreAllChampions social media contest. For more information, visit our Instagram (instagram.com/airasia) and Facebook (facebook.com/AirAsia).