Philippines to Host 7th Asian Golf Tourism Convention in 2018
Hundreds of golf enthusiasts worldwide are expected to visit the Philippines in April next year to attend the Asia-Pacific region's premier golf event, which the country will host.
This after the Department of Tourism (DOT) and its marketing arm, the Tourism Promotions Board (TPB), announced that the Philippines has won the bid to host the 7th Asian Golf Tourism Convention (AGTC).
The DOT said that the winner was announced during the 6th AGTC held last May 7-10 in Da Nang, Vietnam.
Meanwhile, the 7th AGTC to be hosted by the Philippines will take place on April 22-25, 2018.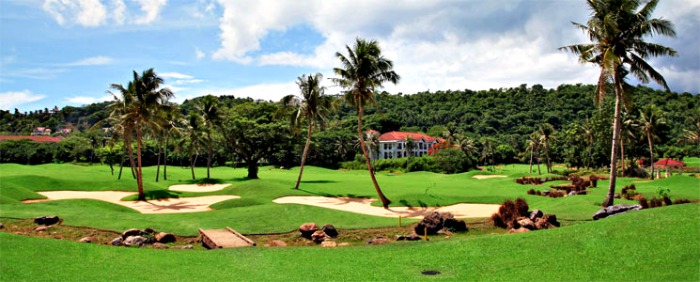 Fairways and Bluewater Golf Resort, Boracay, Philippines via philippinetrails.com
DOT Assistant Secretary Frederick Alegre said the Philippines won the bid to host the AGTC over Japan and Dubai, UAE.
"The Philippines won because of the many golf courses and tourist destinations it has to offer," Alegre said.
He further said that the DOT also wants to position the Philippines as a top golf destination in Asia.
The AGTC gathers no less than 600 delegates consisting of more than 200 golf tour operators from 36 countries buying golf and leisure packages within Asia and the Pacific.
The department said that prior to the convention proper, pre and post fam tour activities will be conducted to showcase golf courses in Metro Manila, Tagaytay, Clark and Boracay. (Azer N. Parrocha/PNA)