'Dramatic Increase' in 2014 Clark Tourist Arrivals

The Tourism Promotions Office (TPO) of the Clark Development Corporation (CDC) said Tuesday there has been a dramatic rise in tourist arrivals this year, attributing most of it to some high impact and well attended events such as the MICE Conference and various sports activities.
In her report to CDC president/CEO Arthur Tugade, TPO manager Noemi Garcia said that Clark tourist visitors both domestic and international increased to 947, 227 from January to June this year, higher by 19.65 percent from the 791, 599 arrivals recorded in the same period of 2013.
Garcia's report also indicated that 568, 904 of the total arrivals had been accommodated in various hotels inside the Freeport.
"The occupancy rate was impressive as it increased by almost 60 percent from last year's 283, 632 for the same period,'' she explained.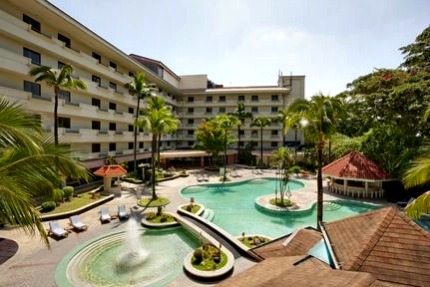 Holiday Inn, Clark, Philippines
The TPO report said the remarkable increase this year also attributed to massive promotions via liaising, high travel fairs participation, networking and distributions of promotional materials and improved data collection on tourism statistics.
A total of 137, 760 day visitors, 78, 636 events and 59, 124 educational tours has been recorded in the first half. Airport arrivals, on the other hand, were pegged at 240, 563.
The MICE Conference held last June was among the many well attended events at the Freeport, which gathered some 600 delegates and guests from countries like Australia, China, Korea, Taiwan, Singapore, United Kingdom, Germany, Poland and Russia.
Tugade was earlier commended by the TPO for the efficient handling of the conference.
Others that equally contributed to the surge in Freeport arrivals include sports activities such as the Clark Animo Run 2014, Milo Marathon, Run Tourism Clark and 2014 Regional Little League Asia-Pacific, which had 52 teams from 16 participating countries. (CDC)