Healing From Nature: DOH Endorses 10 Traditional Medicines for Disease Treatment
The Philippine Department of Health (DOH) has warned the public about diseases that are prevalent throughout the year and traditional medicines that are effective.
Since most Filipinos could not afford expensive medicine, the DOH encourages the public to be aware of the traditional medicines and alternative complementary medicines that are of quality, safe and effective that can be used to address health concerns.
According to Pinoybisnes.com, the government has implemented the Cheaper Medicines Act and the creation of the Philippine Institute of Traditional and Alternative Health Care (PITAHC), a government-owned and controlled corporation (GOCC) attached to the DOH to answer the present needs of Filipinos on health care.
With this, Filipinos can now rely on traditional medicines which are available in abundance, locally. Not only that, this will also provide a good business opportunity for many local farmers.
The DOH through its "Traditional Health Program" has endorsed 10 traditional medicines for disease treatment which have been thoroughly tested and have been clinically proven to have medicinal value in the relief and treatment of various ailments.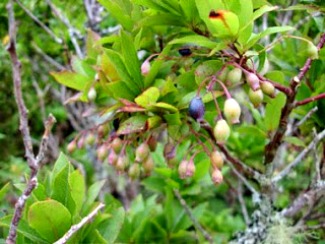 Traditional Medicine
· Akapulko (Cassia alata) - used to treat tinea infections, insect bites, ringworms, eczema, scabies and itchiness.
· Ampalaya (Momordica charantia) - effective in the treatment of diabetes (diabetes mellitus), hemorrhoid, coughs, burns and scalds, and being studied for anti-cancer properties.
· Bawang (Allium sativum) - treats infection with antibacterial, anti-inflammatory, anti-cancer and anti-hypertensive properties. It is widely used to reduce cholesterol level in blood.
· Bayabas (Psidium guajava) - used as antiseptic, anti-inflammatory, anti-spasmodic, antioxidant hepatoprotective, anti-allergy, antimicrobial, anti-plasmodial, anti-cough, antidiabetic, and antigenotoxic in folkloric medicine.
· Lagundi (Vitex negundo) - treats cough, colds and fever. It is also used as a relief for asthma & pharyngitis, rheumatism, dyspepsia, boils, and diarrhea.
· Niyog-niyogan (Quisqualis indica L.) - is a vine known as "Chinese honey suckle" used to eliminate intestinal parasites.
· Sambong (Blumea balsamifera) - used to treat kidney stones, wounds and cuts, rheumatism, anti-diarrhea, anti-spasms, colds and coughs and hypertension.
· Tsaang Gubat (Ehretia microphylla Lam.) - taken as tea to treat skin allergies including eczema, scabies and itchiness wounds in child birth.
· Ulasimang Bato | Pansit-Pansitan (Peperomia pellucida) effective in treating arthritis and gout.
· Yerba Buena (Clinopodium douglasii) an analgesic to relieve body aches and pain due to rheumatism and gout. It is also used to treat coughs, colds and insect bites. (MCA/ April M. Montes/PIA-1, Pangasinan)