~~~~~~~~~~~~~~~~~~~~~~~~~~~~~~~~~~
Sunny Cebu Newsletter
... Keeping You Up-to-Date
~~~~~~~~~~~~~~~~~~~~~~~~~~~~~~~~~~

No need for you to search around for travel information related to the Philippines - we bring it all to you. Sunny Cebu Newsletter boils it all down and reports only the important material that you need to know.

~~~~~~~~~~~~~~~

Latest Philippines Travel Headlines
~~~~~~~~~~~~~~~

• El Nido Palawan and Pangulasian Island, PHL's Newest Eco-Luxury Getaway
Pangulasian Island, El Nido Palawan's newest premier eco-luxury destination, has started its commercial operations...

• Kayaking to Highlight Zambales Multi-Sports Festival Nov 9-11
A three-day multi-sports event will begin in Zambales Nov. 9, the second leg of the longest running kayaking series...

• Cebu Pacific Domestic Schedule Enhanced With Domestic Routes From Western Visayas
Cebu Pacific continues its domestic expansion in the 2nd half of 2012, with three new domestic routes launched from Western Visayas...

• Independent Filipino Films ; 'Busong' Takes Grand Prize at National Geographic Film Fest
"Busong," a critically-acclaimed Filipino independent film on the vanishing Palawan tribe in the Philippines...

• Cebu Pacific Air Lines Takes Delivery of 40th Aircraft, Launches Newest Mindanao Route
The Philippines' largest budget carrier announced that its aircraft fleet is now 40-strong, with more coming until 2021...

• Five Star Hotel in Manila Philippines Relaunches "Club Indulgence" Package
To pamper both business and leisure travelers looking to unwind in comfort and style...

~~~~~~~~~~~~~~~



"Philippines Insider"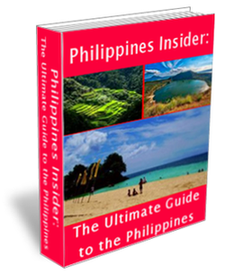 • "Philippines Insider" is the #1 Philippines Travel Guide

~~~~~~~~~~~~~~~

• Philippine Airlines Manila Toronto Flights ; PAL Flights Include Non-Stop Service November 30
Philippine Airlines will launch their pioneering Manila Toronto flights giving the flag carrier a direct link to Canada's largest city...

• Lanzones Festival to Open on Camiguin Island
For 33 years, drums here would come alive and beat festive rhythmic sounds everywhere...

• Camiguin Full Moon Zipping
Imagine how splendid the lagoon will look as it lay meekly with the moon's reflection, while you fly your way across its vast expanse...

• Lower Magat Eco-Tourism Park - Nueva Vizcaya's Eco-Tourism Center
Barangay Bugnay in this town connotes a colorful fruit called Bignay (Antidesma bunius Spreng) that abounds in its mountains...

• Cebu Pacific Cheap Flights Expanded to More Cities Other Carriers May Abandon
Cebu Pacific is ready to mount more flights to local destinations other carriers plan to abandon later this month...

• UNESCO Declares Vigan City World Heritage Management Awardee
Vigan City has been conferred the UNESCO World Heritage Best Practice and Conservation Management award...

~~~~~~~~~~~~~~~

Latest Quote
~~~~~~~~~~~~~~~

"We cannot solve our problems with the same thinking we used when we created them."
Albert Einstein

Take care...

Patrick
Cebu-Philippines.Net