~~~~~~~~~~~~~~~~~~~~~~~~~~~~~~~~~~
Sunny Cebu Newsletter
... Keeping You Up-to-Date
~~~~~~~~~~~~~~~~~~~~~~~~~~~~~~~~~~

No need for you to search around for travel information related to the Philippines - we bring it all to you. Sunny Cebu Newsletter boils it all down and reports only the important material that you need to know.

~~~~~~~~~~~~~~~

Latest Philippines Travel Headlines
~~~~~~~~~~~~~~~



* Cebu Pacific Increases Philippines Hanoi and Guangzhou Flights
The Philippines' leading low-cost carrier, Cebu Pacific increases seat capacity to Hanoi, Vietnam and Guangzhou, China...




* Savoring Camiguin Island Philippines' Nature
Have you ever been to the island-province of Camiguin? If you have not yet been there, try to visit the place one of these days!...




* EU Qualifies PAL as Aviation Authority Airlines in the Philippines
The European Union travel ban to the Philippines has been lifted and the Philippine Airlines is now allowed to resume flights to the 28-nation bloc...




* Cebu Cebu Pacific Promo Slashes 70% off Fares, Hotels to Phuket
Using its fleet of brand-new Airbus A320 aircraft, CEB will operate a thrice weekly Manila-Phuket service...




* Batanes, "Home of the Winds," Beckons Tourists
Batanes, comprising 10 islands in the Luzon Strait in the north of the Philippines between Luzon and Taiwan...



~~~~~~~~~~~~~~~



"Philippines Insider"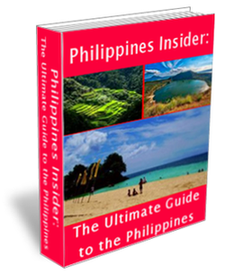 • "Philippines Insider" - #1 Philippines Travel Guide

NEW PRICE !

~~~~~~~~~~~~~~~



* Iloilo River Rehabilitation Project Sets Example - 7 Bridges in Tour Package
From a dying river some five years ago, the Iloilo River rose to become, once again, the anchor of economic development in Iloilo City...




* Cebu Pacific Inaugural A330 Flight to Seoul
The Philippines' leading low-cost carrier, Cebu Pacific Air celebrated the inaugural flight of its first Airbus A330...




* Quezon Gov't Sets "Niyogyugan Festival" Agri-Tourism Expo
The provincial government of Quezon is set to hold the "Niyogyugan Festival," an agri-tourism exposition on August 12-19...




* Kalinga Philippines' Self-Identity is the Key to its Tourism Promotion
With its rich culture, history, nature and local industry, Kalinga has vast potential...




* Tourism in Davao Now Offers Affordable Packages
Visitors can now enjoy the authentic beauty of Davao del Norte with budget-friendly tour packages...



~~~~~~~~~~~~~~~

Latest Quote
~~~~~~~~~~~~~~~

"A man's character is his fate."
Heraclitus (540 BC - 480 BC)

Take care...

Patrick
Cebu-Philippines.Net