~~~~~~~~~~~~~~~~~~~~~~~~~~~~~~~~~~
Sunny Cebu Newsletter
... Keeping You Up-to-Date
~~~~~~~~~~~~~~~~~~~~~~~~~~~~~~~~~~

No need for you to search around for travel information related to the Philippines - we bring it all to you. Sunny Cebu Newsletter boils it all down and reports only the important material that you need to know.

~~~~~~~~~~~~~~~

Latest Philippines Travel Headlines
~~~~~~~~~~~~~~~

• Conference Facility Subic Bay Exhibition & Convention Center Cited as Convention Capital
Subic Bay Exhibition & Convention Center is the premier conference facility in Central Luzon...

• Being Overweight and What to do About Obesity
Poor diet, sedentary lifestyle, alcohol intake and smoking are behavioral risk factors that may be modified...

• Grand Hyatt Manila Plans Announced by Hyatt and Bonifacio Landmark
Grand Hyatt Manila and Residences will be the second Hyatt-branded hotel in the Philippines...

• Benguet Festival Celebrates 112th Founding Anniversary via Adivay Festival
A festive mood awaits visitors and residents in the Adivay (an Ibaloi term meaning coming together) festival...

• Travel North Philippines - North Philippines Tourism and Travel Expo
Tourism-related information on Regions 1, 2, 3 and Cordillera Administrative Region (CAR)...

~~~~~~~~~~~~~~~



"Philippines Insider"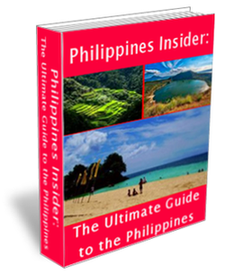 • "Philippines Insider" is the #1 Philippines Travel Guide

~~~~~~~~~~~~~~~

• Best Weight Loss Plans to Lose Weight Naturally
One of the most engaging and exhausting "wars" being fought by people today is on obesity...

• 'Visit Daet' Showcases a Charming Town
This capital town that serves as gateway of the Bicol region...

• Sofitel Manila Introduces the Rebirth of the New Spiral
Spiral, Sofitel Manila's flagship restaurant, re-launches a brand new dining concept...

• Radisson Blu Cebu Bags Hotel of the Year Award
Radisson Blu's first hotel property in the Philippines and in Southeast Asia bagged the Carlson Rezidor Asia Pacific Hotel of the Year Award...

• Albay Attractions Boost Tourism to New Heights
Albay has been playing host to an enormous number of tourists that in 2011...

~~~~~~~~~~~~~~~

Latest Quote
~~~~~~~~~~~~~~~

"A creative man is motivated by the desire to achieve, not by the desire to beat others."
Ayn Rand

Take care...

Patrick
Cebu-Philippines.Net