~~~~~~~~~~~~~~~~~~~~~~~~~~~~~~~~~~
Sunny Cebu Newsletter
... Keeping You Up-to-Date
~~~~~~~~~~~~~~~~~~~~~~~~~~~~~~~~~~

No need for you to search around for travel information related to the Philippines - we bring it all to you. Sunny Cebu Newsletter boils it all down and reports only the important material that you need to know.

~~~~~~~~~~~~~~~

Latest Philippines Travel Headlines
~~~~~~~~~~~~~~~


• Philippine Airlines Promo - PAL, Airphil Express Tie up With Mastercard in New Promo
Philippine Airlines and Airphil Express have partnered with global payments industry leader MasterCard to launch a new promotion...

• How to Lower Cholesterol Naturally and Ways to Reduce Cholesterol Levels
Cholesterol is only found in animal foods. Food from plants are said to be almost entirely cholesterol-free...

• Cebu Pacific Promo Offers More Chances to Fly to Bali With P888 Seat Sale
The airline is set to launch its direct Manila-Bali (Denpasar) service on March 16, 2013...

• Bayanihan Dance Group Mesmerizes Toronto Audience
Ushering in a new wave of cultural awareness of things Philippine...

~~~~~~~~~~~~~~~



"Philippines Insider"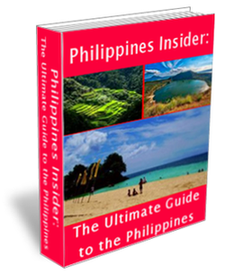 • "Philippines Insider" is the #1 Philippines Travel Guide

~~~~~~~~~~~~~~~


• Aviation Training Institute in the Philippines Inaugurated by Cebu Pacific Air and CAE
Aviation training institute has capacity to train over 2,500 airline pilots and other aviation professionals annually...

• Masbate Beach Promotes Fun and Adventure Throughout Masbate's Unbeaten Eco-Tourism Sites
The path leading to Masbate's magnificent eco-tourism spots remains unbeaten...

• Laguna Mountain Campground: Mt. Makiling Has Lots to Offer Tourists
One story goes that Makiling fell in love with a particular man, and took him to her house to be her husband, there to spend his days in matrimonial bliss...

• Turning the Philippines and Western Visayas into a Must-See Destination
indeed it's more fun in the Philippines an Western Visayas...

• Native Mudfish "Pantat" in Zarraga, Iloilo, Philippines: No Ordinary Breed
Those who pass this northern town of Iloilo, especially visitors and tourists, often stop to look at the tasty looking mudfish displayed in kiosks along the road...

• Iloilo City Positions Itself as Educational Tourism Destination
The local government plans to transform this city into an educational tourism destination for international students...

~~~~~~~~~~~~~~~

Latest Quote
~~~~~~~~~~~~~~~

"Better to remain silent and be thought a fool than to speak out and remove all doubt."
Abraham Lincoln

Take care...

Patrick
Cebu-Philippines.Net